Last Updated on 6th February 2013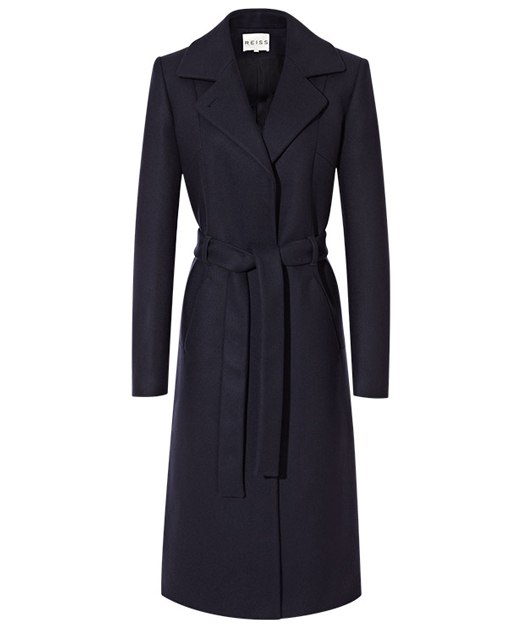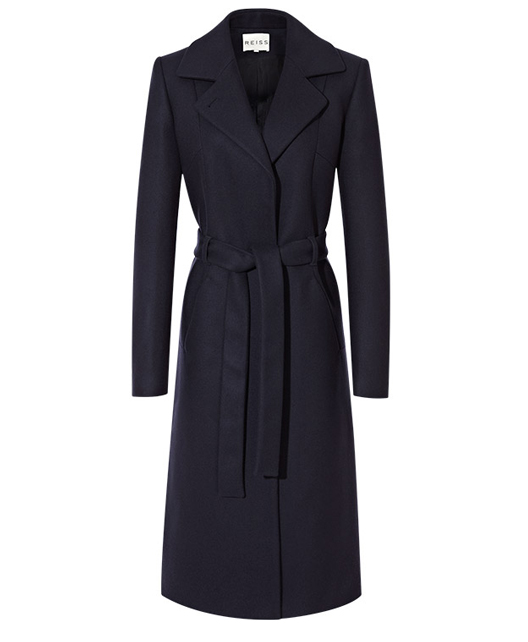 As it's not really showing any signs of getting warmer outside, we thought we'd stick to the winter shopping for the time being. Pretty wise actually, because the sales are still going strong and it means we can invest in autumn/winter appropriate pieces for the rest of the current cold spells, while also having something to look forward to when the leaves start to brown at the end of the year.
We found a gorgeous full-length navy coat in Reiss which we think is one of those timeless staples that will stay in your wardrobes for years and years.  The vintage-inspired coat is chic, elegant, and best of all will keep you warm and toasty when you need it to – not to mention go with pretty much everything! The tie belt gives it that final glamorous finishing touch, making it a must-buy piece this lunchtime before it sells out.
And if you love the idea of stocking up for the colder months well in advance, you can check out other winter jackets for women by clicking on the link. Smart shopping!