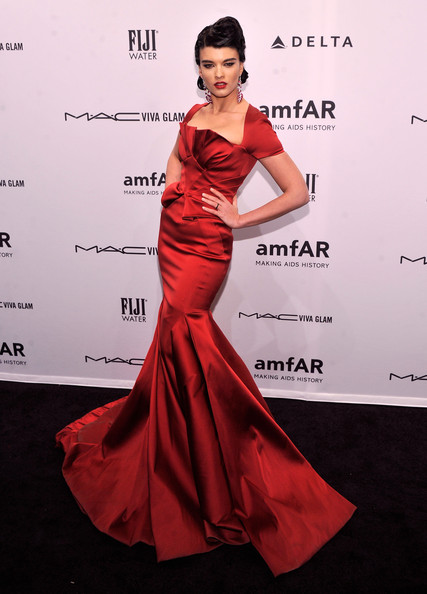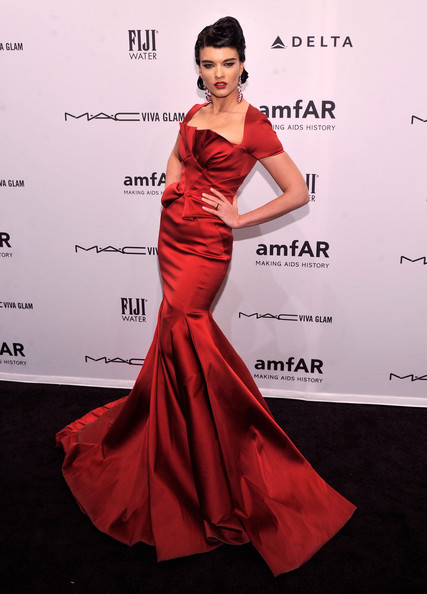 Plus-size dresses are definitely a thing of the past for Crystal Renn, especially if her latest appearance at the amfAR gala in New York last night was anything to go by.
The former plus-size model showed off her enviable hour-glass figure – complete with an incredibly minuscule waist – in a sexy scarlet Zac Posen dress  which she rocked like a true pro. Check that posing out – there's no such thing as an "off duty" model, is there?
The corset feature gave her some wonderful curves, with the finely crafted dress detailing hugging each and every inch of those aforementioned curves rather beautifully.
We're a bit miffed with what was going on with her hair – we think it's a tad distracting, but we can't fault any other part of the look so we're going to let it slide. We're generous like that! Crystal's make-up, as always, was flawless!