Last Updated on 19th October 2013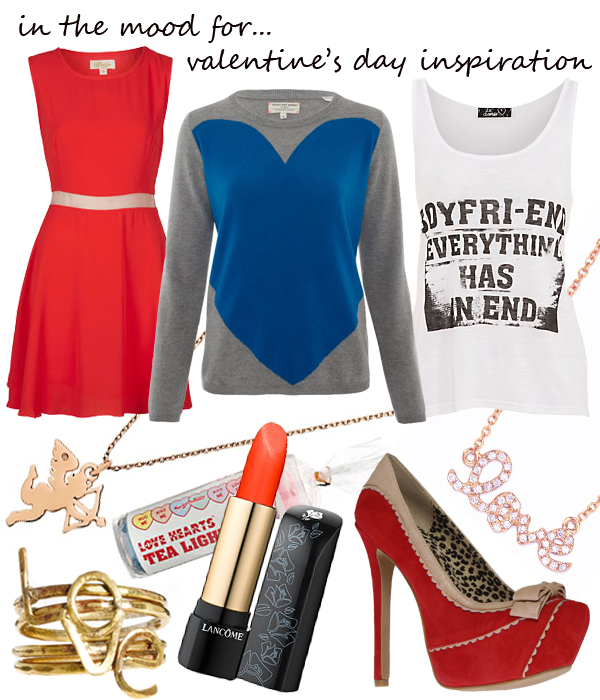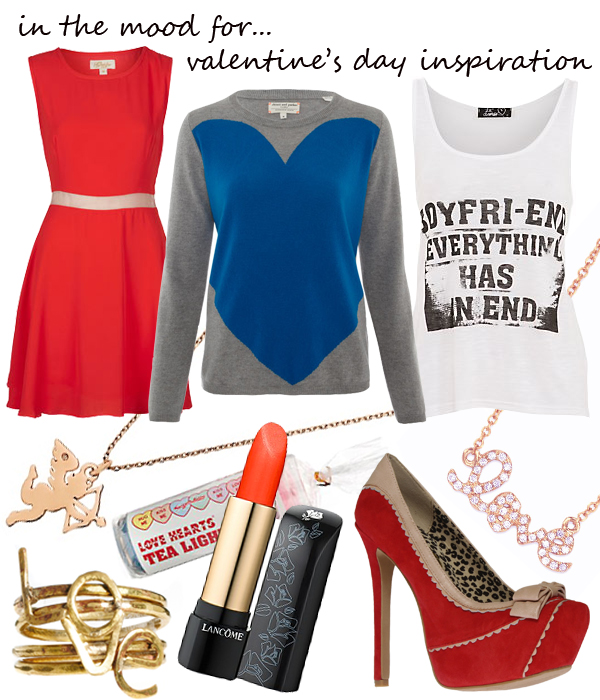 Just in case anyone forgot it's Valentine's Day tomorrow (gentlemen, we're looking at you – tut tut), this week's moodboard should hopefully help you remember.
Whether you want to shop for something your lady, (again – boys, pay attention), want to snap something up for yourself (girls, that's you) or just want to boycott the Hallmark holiday altogether, there should be something in our little shopping edit to cater to your tastes.
If anything though, St Valentine's Day is a great excuse to dress up in the seductive shade of red (look to Rihanna for proof of how good the colour can be), or at the very least coat your lips in a sexy scarlet colour in the hope of a cheeky kiss from the office hottie.
Red dress, £54, Goldie available at Topshop
White boyfriend end vest, £7.99, available at New Look
Grey heart cashmere jumper, £350, Chinti and Parker available at Liberty
Red lipstick, £22, Lancome available at Boots
Cupid necklace, $42, available at Juicy Couture
Lovehearts Tealights, £4.99, available at New Look
Rose gold love necklace, £695, available at Austique
Multi stack love ring, £35, Sam Ubhi available at ASOS
Red Jeorge heels, £95, Jessica Simpson available at Kurt Geiger