Last Updated on 14th March 2013
[noskim]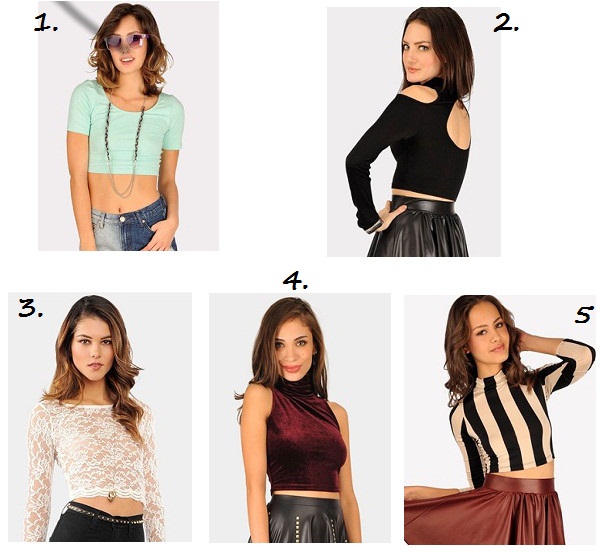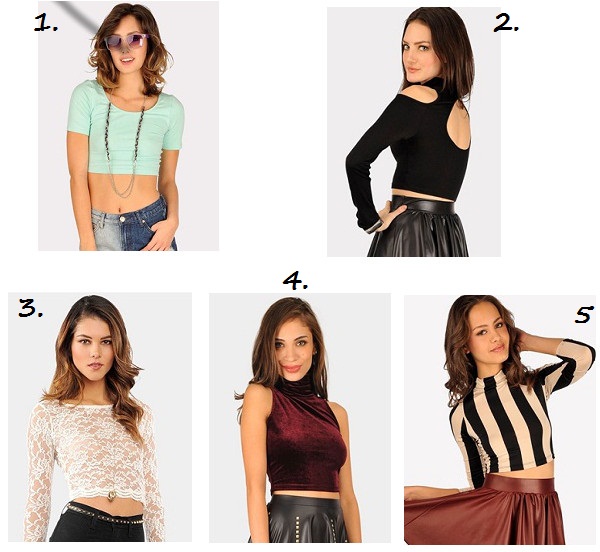 Last week, the sun was well and truly out in force, and as a result, a lot of the British public's flesh was too.
Flashing your pins is one way of making the most of the good weather, as well as wearing sleeveless tops to feel the much-needed breeze, but cropped tops are the next big thing – an essential piece of women's fashion! Just look at all the celebs for proof!
A host of female celebs are fans of the good old cropped top (it's no longer reserved for channeling 90s pop stars Britney Spears and Sporty Spice Melanie C among others) with hotties such as Miley Cyrus, Nicole Scherzinger and Kimberley Walsh being just a few famous fans. Granted they all have perfectly toned and sculpted washboard abs and glowing skin, but that shouldn't discourage you from getting in on the sexy tops action either.
Wearing a cropped top with a high-waisted pencil skirt is one way to put a chic and demure spin on the trend, as is layering it with a cute cardi and heaps of jewellery. Take a look at five of our favourite crop tops currently available:
1. Cory Crop Top – Mint
This cute crop top is the perfect piece of clothing to lounge around in on a hot day – be it in this country or somewhere with even sunnier (more permanent) climes. Wear with cut-off shorts for those casual, lazy scorching days, or team it with cropped trousers and layered jewellery for a relaxed evening look.
2. Rihanna Crop Top – Black
Definitely an essential piece of clubwear – and you don't have to be a hot Barbadian singer to rock this top either! We love the on-trend cut-out detailing at the back and on the shoulders; it's also a good option for those of you who aren't into flashing the flesh, as the high neck and long sleeves keep you covered up and your modesty under wraps!
3. All Laced Up Top – Ivory
Lace still seems to be hot property – just look at all the Fashion Month designers who featured the material in their autumn/winter 2013 collections for proof! This crop top is just as chic as it is sexy, and it's versatile enough to wear with a host of different pieces to a lot of different occasions. We'd team it with some harem pants and some sky-scraping heels!
4. Velvetine Rabbit Turtleneck Crop Top
This crop top screams 90s fashion – the fond memories of the 90s rather than the sartorial nightmares the decade also brought. Wear with pretty much anything you like – it's a hard-working and versatile top that you'll definitely get a lot of wear out of! Plus it's super-duper sexy – who doesn't feel sexy in velvet?!
5. Cell Mate Cropped Top – Black/Taupe
Finally, some print! We haven't forgotten about you print lovers, and stripes are hotter than ever right now! Plus, vertical stripes are super-flattering – great for elongating the body, with the added slimming illusion bonus. The taupe colour is a nice and refreshing change from the traditional monochrome – no risk of looking like a footie referee in this badboy!
[/noskim]