Last Updated on 19th October 2013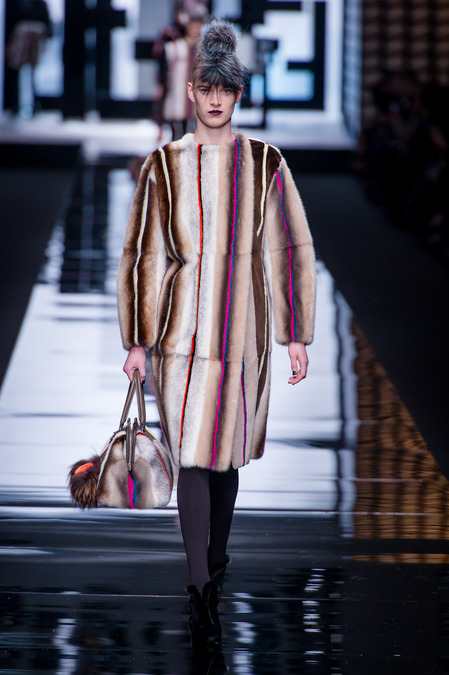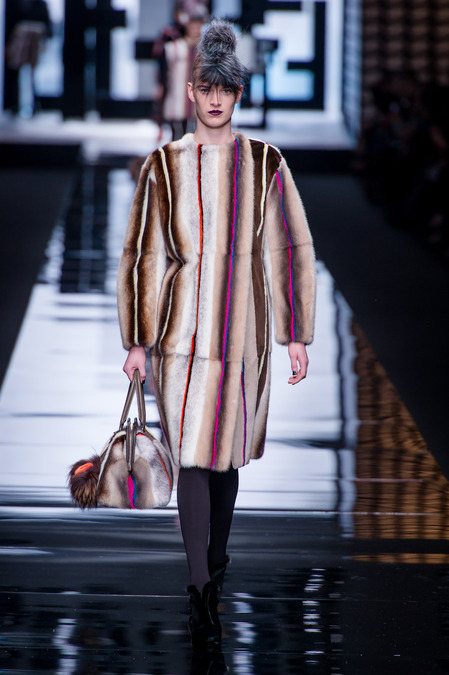 Now that we've witnessed the future of fashion in the present, that is to say, jumped six months ahead to peek into next season, we've deduced, deliberated and pondered over how the designs houses painted their autumn/winter canvasses.
Was it a hot metallic mess? Did tartan tantalise? Yes, both of these trends were prominent in the autumn/winter 2013-14 collections, but another not so welcome trend also dominated, from the Parisian to the Milanese runways: fur. The real stuff. The stuff that riles PETA and animal lovers alike.
Although we're not firing up a pro/anti fur dialogue here, what surprised us was the number of design houses that resorted to an unabashed display of the luxury animal skin; dipped in fluoro-bright shades, wrapped artfully around shoulders and even enveloping bags in the hide of a furry mammal. No. Not an ideal accessory.
Were you, too, taken aback by the abundance of fur on the autumn/winter runways this fashion month? Given that wrongdoing in the often cruel and inhumane world of fur trade is so rife and openly published across various media platforms, does the sight of a Christopher Kane fox fur biker, or a fur-inspired Fendi mohawk hairpiece feel inspirational for the spin they put on the traditionally luxury fabric, or does the ostentatious display of manipulated fur make you come over a little queasy?
Unsurprisingly, it was the major fashion houses – Fendi, Chanel and Tom Ford- that gave us a worrying amount of fur to contend with. And with major fashion personalities, editors and select celebrities wearing and supporting sales of real fur, it's sadly a trend that won't die easy. But it doesn't just stop at fur. Snake, crocodile and pony skin and leather was splashed across the runways for next season, giving rise to the return of superior skins above human conscience.
It's also interesting to see how the divide in attitudes towards animal welfare translates into the fashion world. Astrakhan fur is a sought after, super-luxe fabric – derived, nauseatingly, from the fleece of foetal lambs, and used in Kanye West's debut fashion collection. An animal hide that would have prospective purchasers in awe of its exclusivity, yet, they could be the same people who'd frown at the prospect of eating the meat of a spring lamb, or, in fact, eating meat at all.
See with luxury fashion comes the inevitable declaration of purchasing power and status, and, unlike a diet being viewed as a quiet, personal lifestyle choice, fashion is broken down into its component parts: your choice of skin for your next Hermès handbag is a visual seal of approval of your Mayfair maven status. On the other hand, a sneaky lamb tagine is just that.
So where do you draw the line when it comes to animal welfare? Wearing animal skin involves a discarded carcass (apologies if you're sensitive to stomach churning information), as does eating its flesh, but is one more legitimate than the other? Go!
[Image: Style.com]