Last Updated on 18th March 2013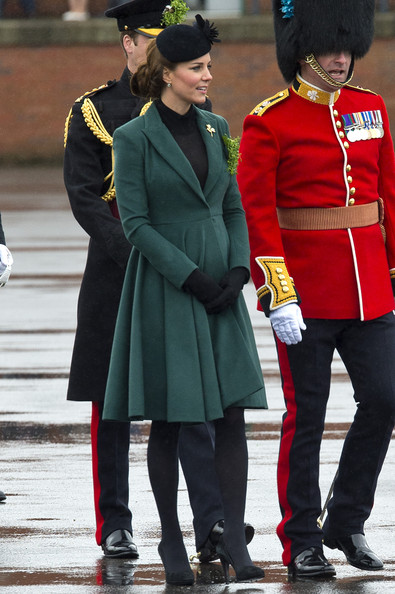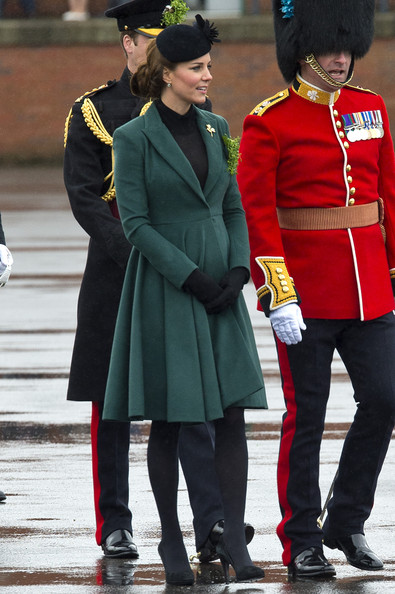 Is that the teeniest hint of a baby bump we spy?
Even though their babies are due at the same time Kim Kardashian is seriously beating Kate Middleton as far as the bump size is concerned, but it looks like Kate is slowly catching up.
The Duchess of Cambridge looked healthy, blooming and gorgeous as she attended the Saint Patrick's Day Irish Guards parade yesterday, and even wore the same green Emila Wickstead coat as last year for the occasion. Well if you can't wear a green coat on St Paddy's Day, when can you, eh?
Despite wearing the same coat to the same event for the second year in a row, it certainly wasn't a case of déjà vu, as the Duchess of Cambridge mixed the look up by wearing her hair in a chic chignon, and opting for demure black tights instead of her trusty nude pair. Do you prefer the 2012 or 2013 look? Let us know your thoughts!