Last Updated on 21st March 2013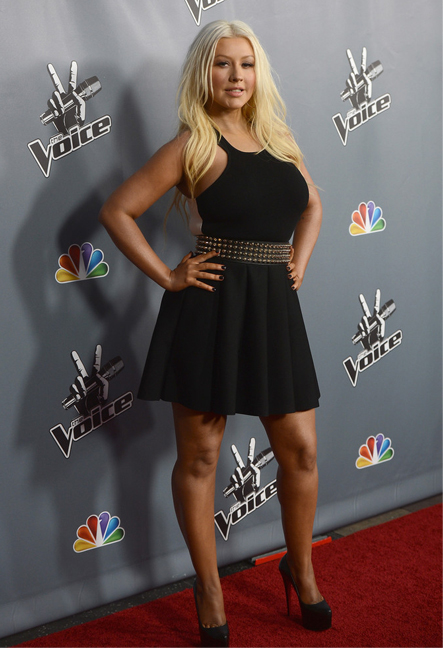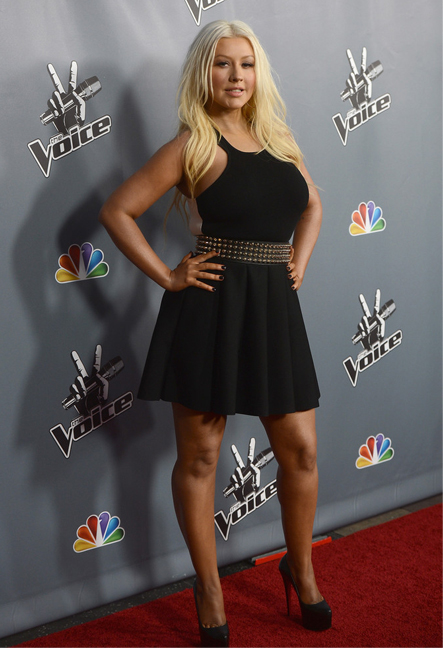 Christina Aguilera actually looks pretty smokin' in the pic above, wouldn't you agree?
Aggy doesn't always get the nicest of reviews when it comes to her sartorial choices on the red carpet (apart from when she had her vintage 1930s phase a few years back and she didn't put a foot wrong!) but we think her appearance at The Voice US screening is the best she has looked in years.
Just goes to show that a little toning down in the hair and make-up department can go a long way. Plus, it looks like she's slowly but surely getting her svelte and sexy figure back, so kudos to her for taking it at a sensible pace.
Ps: we're not completely colour blind; we know the false tan is the "elephant in the room" but we're going to ignore it just because we're so pleased with the rest of the look. We might even take to Instagram and look at it in black and white so it offends us less. Tan aside, we love this Xtina look. What say you?