Last Updated on 22nd March 2013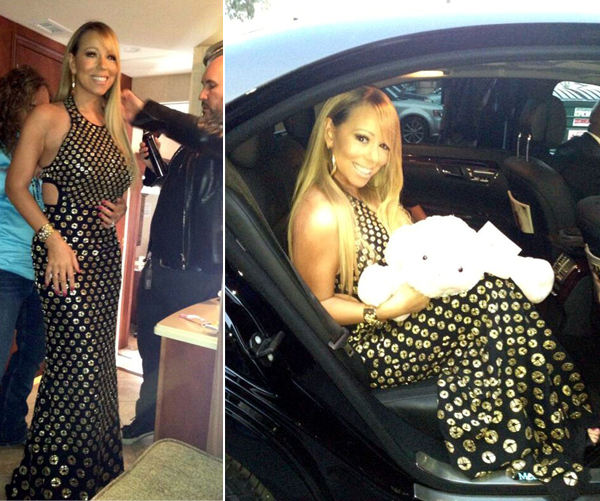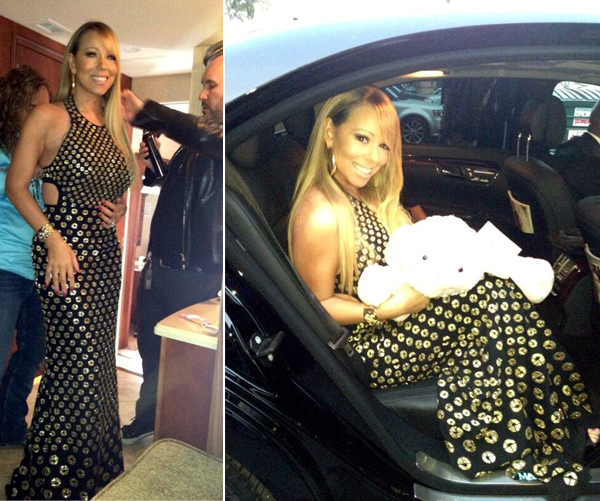 Akin to Christina Aguilera (whose style we raved about yesterday) Mariah Carey has had her fair share of highs and lows on the red carpet.
Luckily, her latest appearance on American Idol was the highest of the highs as she looked phenomenal in a stunning cut-out Alexander McQueen evening dress. (She clearly thought so too, as she tweeted quite a few pics – plus look how happy she is about it!)
It's quite hard to compete with fellow American Idol judge Nicki Minaj as far as eye-catching style is concerned, but we reckon Mazza stole the limelight on this occasion. At the end of the day it doesn't matter how green your hair is or how much crazy stage make up you have on, real glamour is always going to reign supreme.
Mariah's bold nails, super-glossy golden locks and kohl-rimmed eyes completed her look glamorous diva look perfectly.