Last Updated on 19th October 2013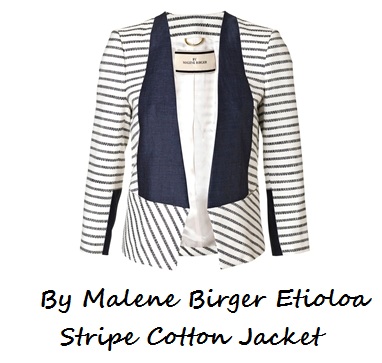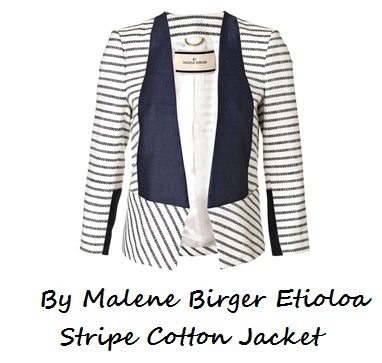 The Little Jacket, be it in any form, is an essential part of a stylish wardrobe. Whether you're a stickler for Chanel's costly tweed version, or prefer a cost-effective high street hit that'll see you through a trend without massively spending, the jacket brings great versatility.
The right cut and fit are vital, and as it effectively pulls the outfit together, an ill-fitting jacket will mean an unflattering silhouette.
We love the Etioloa jacket from By Malene Birger, because it introduces more than one trend into your wardrobe: chic Breton stripes to appeal to your inner Parisian, and tuxedo-style lapels making it the perfect option for an evening look.
At a not-so-princely £279, the Etioloa jacket is an investment worth making for its trend-transcending qualities, and the fact that you'll repeatedly visit this item in your wardrobe. Whether your style preference is dressed up or down, check out three ways to style the Etioloa jacket for any occasion, below.
OFF-DUTY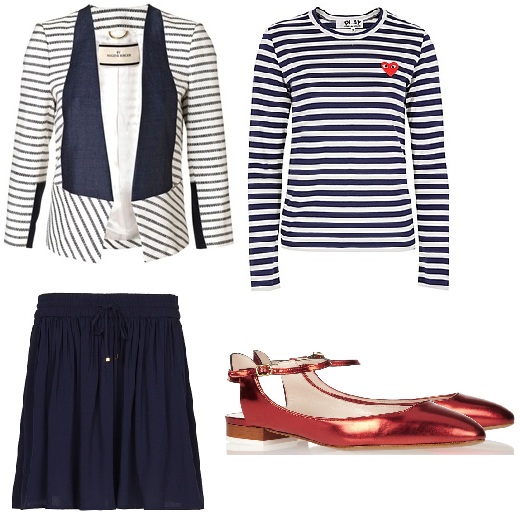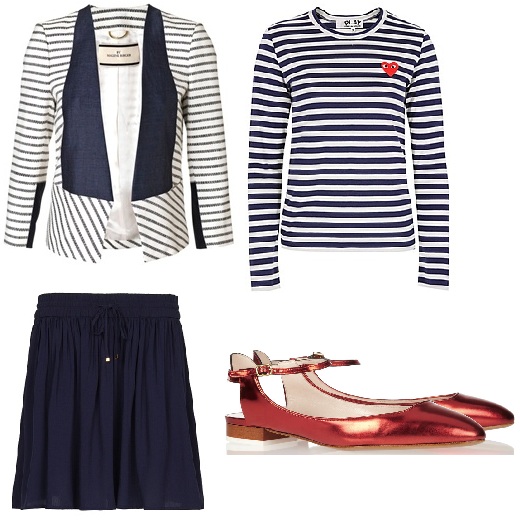 Clashing prints doesn't have to mean excluding the classic Breton stripe. Go ahead and clash to your heart's content with this cute stripe top, and welcome spring by giving jeans a miss and slipping into a casual mini skirt! A pop of metallic red makes these flats perfect for running errands ever so stylishly.
PARTY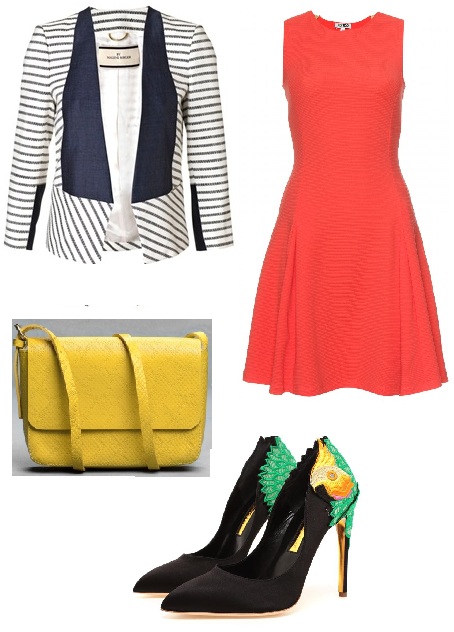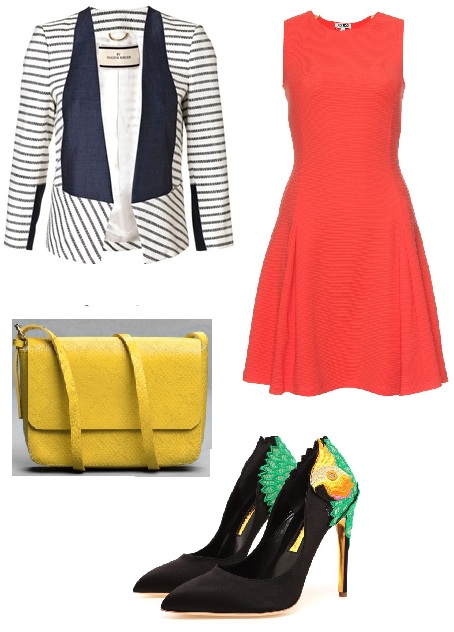 Forget matchy-matchy evening looks, and incorporate three colours into your evening look with ease. We love a colour pop dress and shoulder bag combination, and nothing will make a statement quite like these embroidered satin pumps. Even Mrs. Beckham is a big fan!
WORK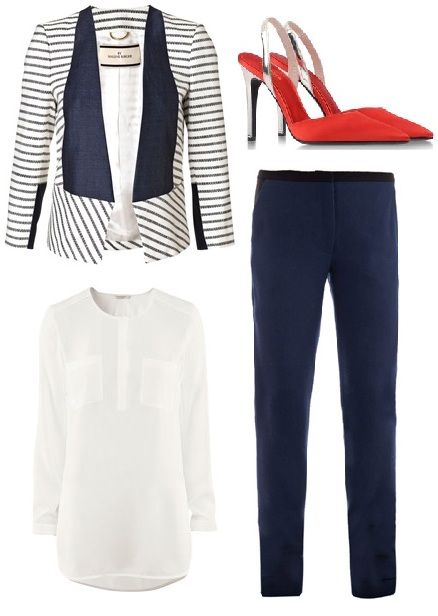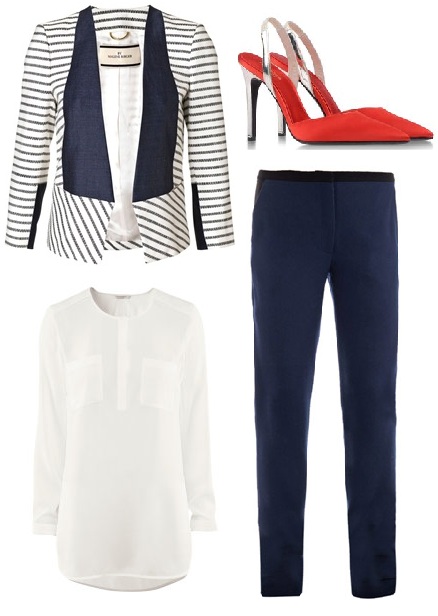 Worn with a soft blouse and tailored-to-perfection trousers, the Etioloa jacket slides easily into office-appropriate territory. Have some fun with colour, though, and step out in bright heels for an instant lift.
By Malene Birger Etioloa Cotton Stripe Jacket, £279, available at My-Wardrobe.