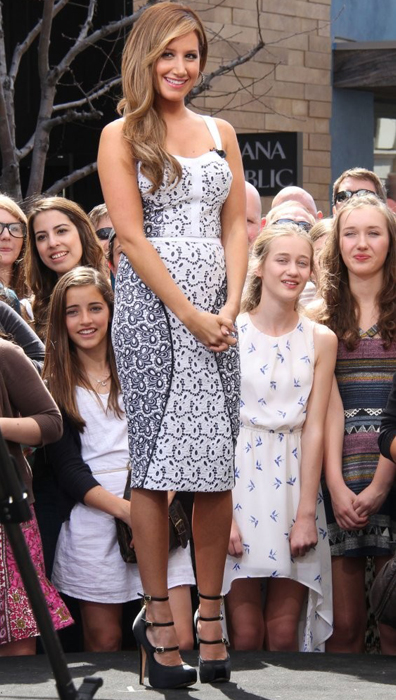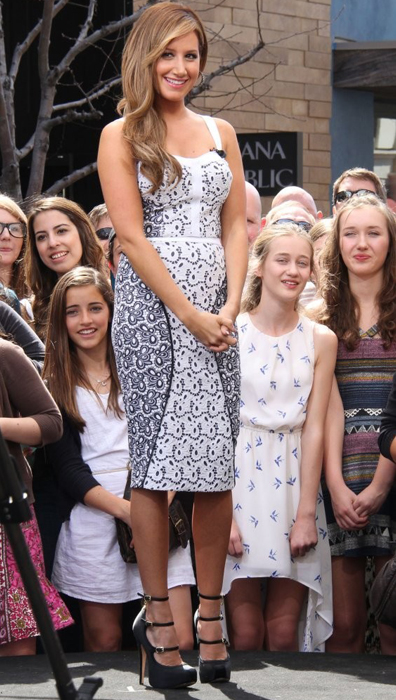 Ashley Tisdale has been absent from our television screens all year and we have been less than pleased about it. However, the Tiz headed to EXTRA TV to be interviewed by ex Saved By The Bell hunk Mario Lopez about her appearance in Scary Movie 5, and we think she looked absolutely incredible. An appearance definitely well worth the wait if you ask us!
We follow Ashley on Twitter and her dedication to the gym hasn't gone unnoticed – and the Rebecca Minkoff cropped bustier top and skirt combo is the perfect outfit to show off her incredible figure with class. It screams "look at me" without being to obvious, which is exactly what you want.
We (along with the rest of the world) got to know Ashley Tisdale during her High School Musical days (let's not pretend we haven't purchased the dance-along version and play it when we're feeling a bit down) and we adore how her sartorial choices have taken her from Disney Princess to 'Style Queen' over the years. We also love the darker locks she is sporting too; gorgeous from top to toe!