Last Updated on 15th April 2013
[noskim]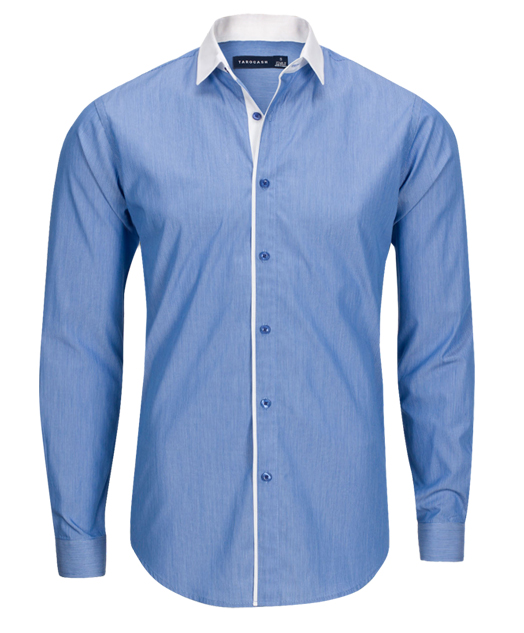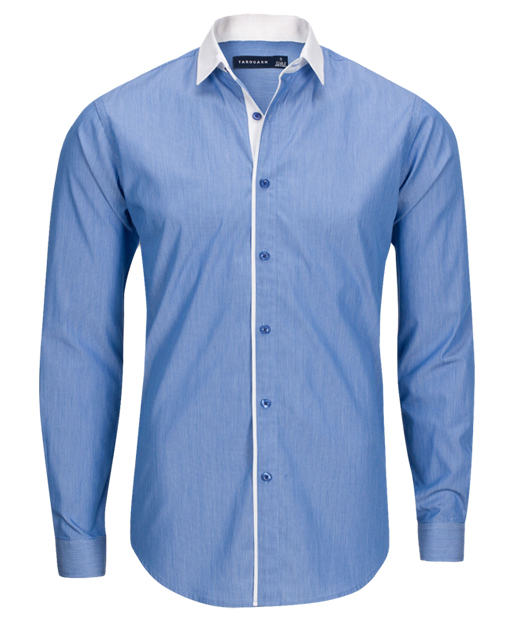 Has your man behaved himself lately? Did he let you watch the latest episode of Eastenders even though he was quite keen on watching the Champions League footie?
If the answer is "yes" then we think it's time to reward him for his sacrifice. (Which is what he might have been thinking of during aforementioned act of kindness, but the element of surprise is always nice). So, in addition to showing your appreciation in the bedroom – you know what we mean – why don't you also treat him to a brand spanking new, chic addition to his wardrobe? It's almost as much of a treat for you as it is for him – there's nothing quite like a girlfriend's sense of pride when she sees all eyes on her dapper-looking man.
So with all that in mind, why not treat him to a nice, crisp new shirt? We love this blue and white Hilton shirt from Tarocash (whom stock a great selection of shirts online), so there's no reason your man won't feel the same way. The two-tone fine stripe shirt features a contrast collar and placket, square cuffs and narrow collar, and is also 100% cotton, which means absolutely no itchiness. Result!
Best of all, it will only set you back $39.95 as it has been reduced from $89.95 – so, not only are you getting a bold and beautiful shirt for the man in your life, but you're also getting one heck of a bargain. Best of both worlds!
And if you're feeling like an extra-generous girlfriend, why don't you treat him to a nice navy blue blazer to wear on top of it? After all, men like to accessorise too!
[/noskim]