Last Updated on 6th October 2013
[noskim]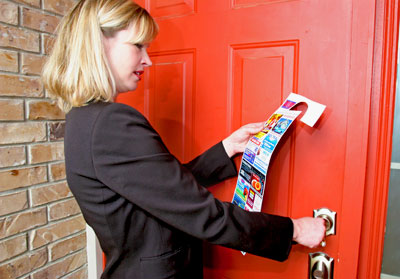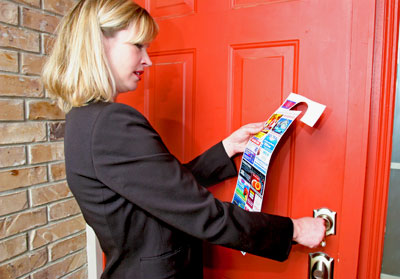 As jobs are so few and far between these days, we don't blame those of you who want to start your own business – be your own boss, make all the rules, and reap the financial benefits.
As My Fashion Life is practically a decade old (getting on a bit, we know) we get quite a few emails from fashion start-up companies asking for hints and tips for their businesses, so here is one big one for you: door to door marketing. Yes, incorporating door to door marketing into your business plan is a great first step to take, and we're going to tell you why.
Everyone wants the best exposure possible, but not everyone has the budget to spend online – especially as the costs can pile up quite easily – so door to door is a great way to reach people quickly, effectively and at a low cost. In fact, door to door marketing has the potential to send messages to every household in the country at a low cost – and who doesn't want that for their start up business? Especially since around 80% of people are said to glance at door drops!
If you are interested in going down the door to door route, we suggest checking out the Royal Mail campaign as it does all the hard work for you and is a proven way to help you get more out of your business.
"The way people consume local media is changing and because of door drops' inherent strengths, it's proving to be the natural fit for the delivery of local communications," says Philip Ricketts, Head of Door to Door Sales and Marketing at Royal Mail. "Unaddressed is poised to become the key medium for those serious about driving return on investment from their local marketing efforts."
Royal Mail Door to Door means you'll be able to promote your business without the expense of buying an address database – and trust us, it can get pretty pricey! Your brochure, catalogue and other materials will be sent with the rest of your regular mail, so no need to worry about extra costs or taking time out of your busy schedule. There are lots of flexible options to choose from such as Database Profiling, Postcode Counts, creative ideas, distribution, and more.
So what are you waiting for? Get out there are raise awareness for your business that you've been dreaming of setting up. Good luck!
[/noskim]