Last Updated on 26th April 2013
[noskim]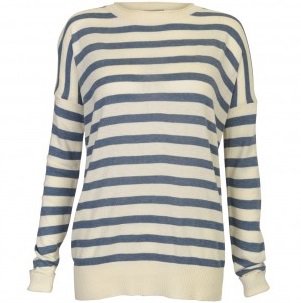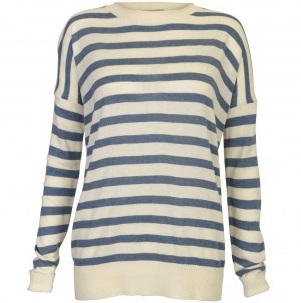 Wool it seems, is storming back to popularity backed by an army of fashion-gurus and the busy high street shoppers of the UK! Whilst many don't deny the soft, undying comfort of a good bit of wool, the material practically vanished from the forefront nearly forty years ago, when synthetic fibres first made their way into our garment-eco-system and everybody went bananas for their qualities; forgetting, seemingly, the rich heritage of their past. Now though, with the re-rising regard of certain similar, traditional materials and brand names, it's wool's time to shine once more; here's how we know why we'll all be snuggling up to something softer pretty soon!
It's an undoubted fact that both natural materials and fabrics, and British Heritage items and fashions have been enjoying a resurge in trending clothing articles of late, and with classic brands, once the sole respite for those after practicality, now becoming stark centres of fashion-centric attention, it makes sense that a material with as many advantages as wool would be afforded the opportunity to step back into the limelight.
As a result then, British mills have begun to spring back up all over the UK. As a true staple of Britain, and one of the country's most significant exports at various points on the timeline, it took the deep decline of the material all those years ago to make wool manufactures pack up and head off to Turkey and China, to ensure their businesses stayed afloat. Of course, the idea of something being Made in Britain is now the popular hook that many are yearning for, and due to this, it's finally time for the mills to head home!
One such example is Laxton's mill, a business that had moved overseas to carry on trading. When James Laxton saw that demand for quality British wool was on the rise in China and Japan, he took this as a sign of the changing times, and headed back to old Blighty. Whilst many said this move was far too risky, his prediction had been as accurate as they come, and he and his family-run business are now enjoying unbridled success.
Consumers are getting more and more scrupulous in their purchases, and with the general perception of items bulk made in China for low prices and equally low quality, knowing your garment is made in Britain is an important desire that must be catered for by the top brands in fashion.
Aesthetical style and popularity isn't the only reason we're all going wild for wool though, as the material has a number of ecological and environmental benefits to boot. We're all trying to be a little more eco-friendly these days, and wool allows us to do that whilst simultaneously enjoying fine, cosy comfort. It's renewable and biodegradable, and of course sustainable, and that's a big tick in some important boxes for many environment-conscious buyers.
Of course, wool has long been an integral component of British history, and as long ago as the age of the Romans, England became revered for its abundance of sheep and resultantly exquisite wool garments.
And now it's back, piling into our stores in many different ranges and guises, from the smallest self-run businesses and mills, to the big British heritage brands to the chains and big business names; everyone is getting woollen in 2013; are you?
This article was written by Rob Vicars of The Highlands Store, supplying beautiful woollen, wax and quilted garments and jackets from one of the best-known British Heritage brands. For truly British clothing, look to The Highlands.

[/noskim]