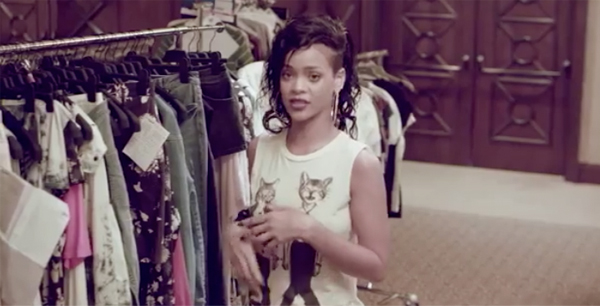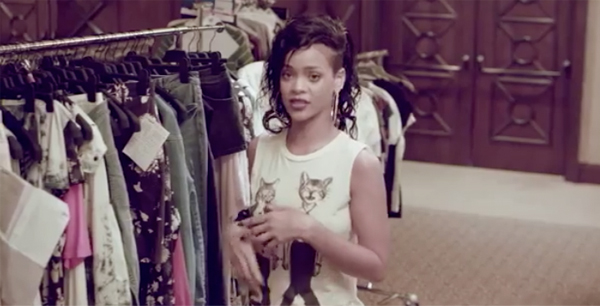 Rihanna is back in the River Island studio working on her sophomore collection for the high street store, and she's treated us to a few sneak peeks in a behind-the-scenes video.
The Barbadian singer and designer not only talks us through the summer collection, but also shows us the initial drawings, lets us watch as a model has her fitting, and opens up about her designing process…
"I made a piece for everybody in my crew," she said. We all have different body types and different tastes – some are braver than others.
"I think like that because that's how women in the world are. We're all different, we like different things, we have different occasions and different moods."
Sounds like a good way to approach it! Rihanna's second collection is slated to launch on May 25th. Who's excited?