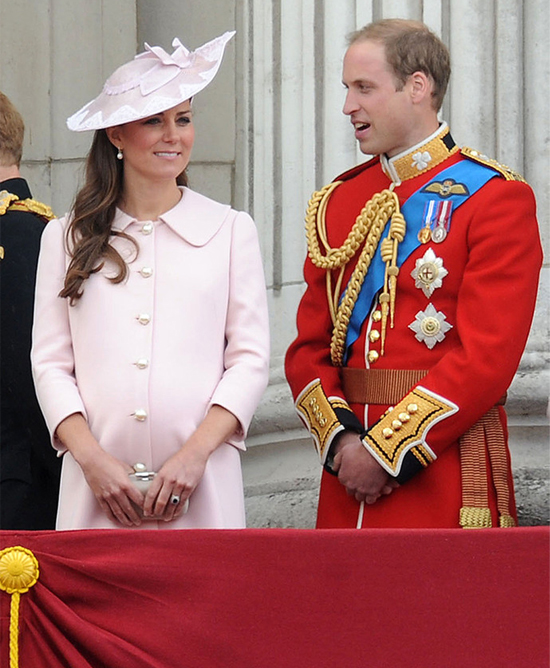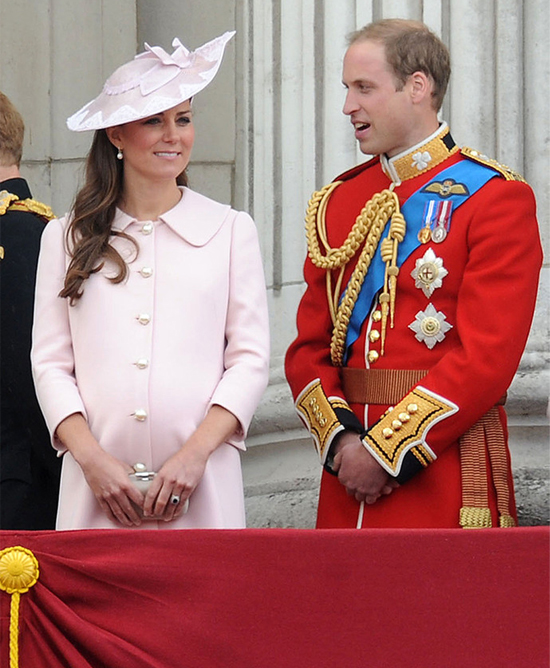 This is it guys, Kate Middleton's final public appearance before she takes a well-deserved rest to prepare for the birth of the royal baby next month. So, make the most of it!
The Duchess of Cambridge went out with a high fashion bang for the Trooping the Colour ceremony at Buckingham Palace at the weekend, choosing to wear a chic light pink Alexander McQueen coat which was custom made especially for her.
Kate teamed her gorgeous coat (which came complete with intricate oversized pearl buttons) with her pink Jane Corbett hat, a grey Alexander McQueen clutch bag and matching pearl drop earrings.
There are some rumours floating around that she will take part in today's Order of the Garter, so keep your eyes peeled just in case this turns out to be true. Otherwise, this will be it for a while – sad face! Click here to get your K-Mid fix by checking out some of her latest and greatest looks!