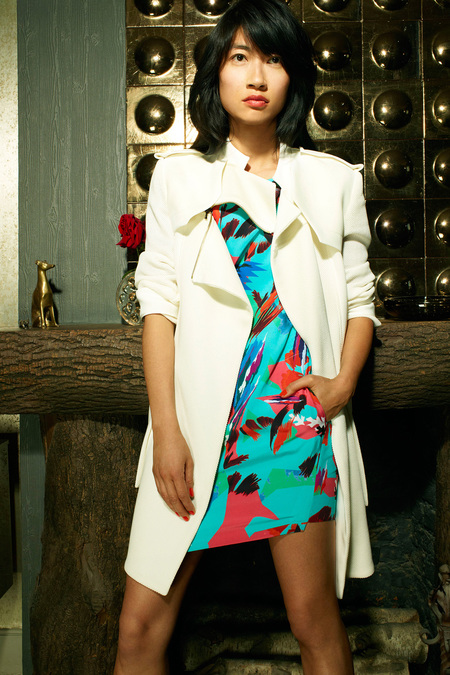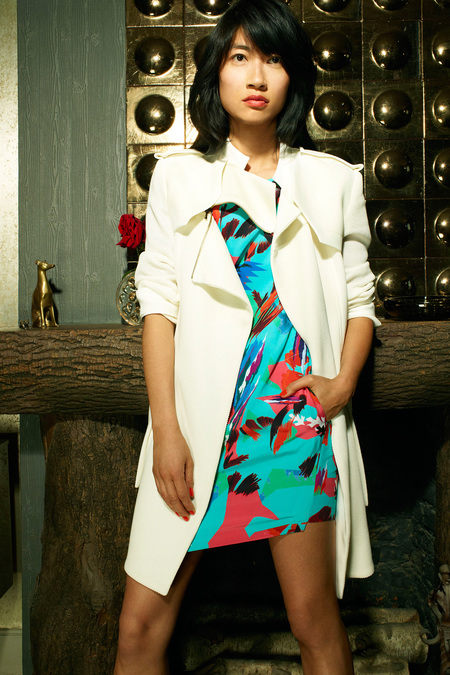 Who needs an elaborate catwalk show when you have Mimi Xu modelling your newest designs with that unique blend of effortless rebellion and chic compliance.
Roland Mouret's Resort 2014 collection is a vibrant burst of loud colours, bold panels and daring structures, not to mention a few cheeky prints thrown in for good measure.
There's a good mix of soft and safe pieces juxtaposed with wild, 'out there' designs, which gives the collection a lot of diversity and versatility – we're sure to find a new "it" piece in the new range, which is apparently something the designer was keen on presenting from the get go.
Yes Roland Mouret makes great red carpet dresses for the A-listers, but he's moving into slightly more androgynous, grungy, rebellious territory by introducing all-in-ones and trousers into the mix too. Could the dress be losing its magic touch? Roland Mouret seems to think so; click here to check out the collection in its entirety!