Last Updated on 17th June 2013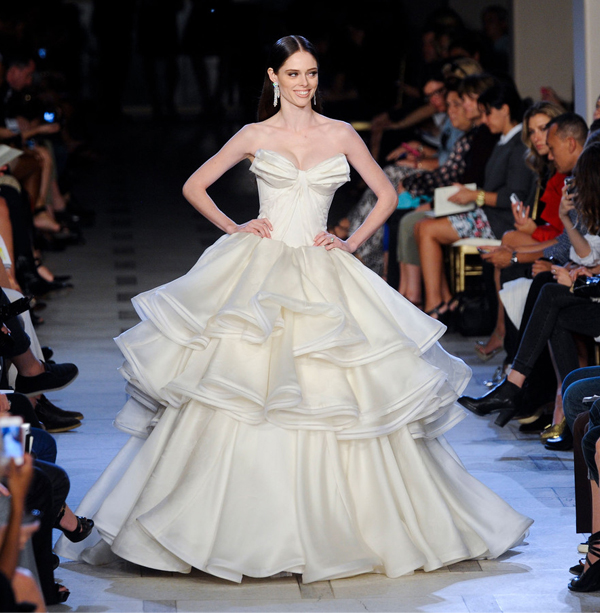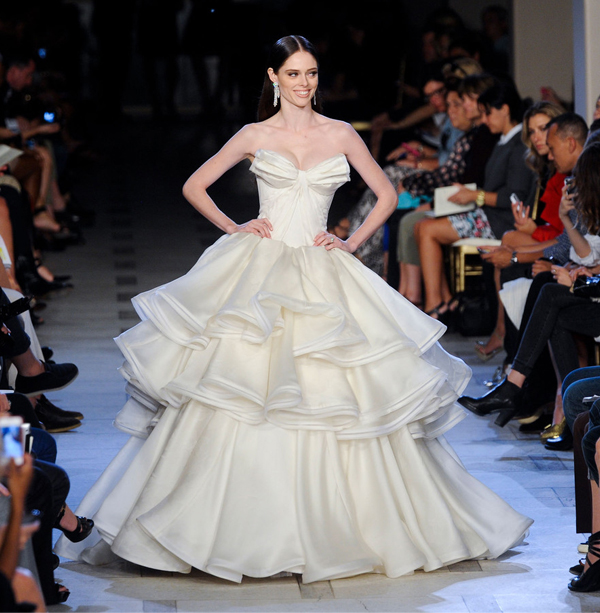 We've often said Zac Posen's gowns are so intricate, romantic and fairytale-like that we wouldn't be surprised if women donned them for their big special days… and lo and behold, a dedicated bridalwear collection has emerged. We knew it was only a matter of time!
Unlike Zac Posen's ready-to-wear line though, his bridalwear will be far more accessible, as he has teamed up with David's Bridal to bring women around the world (the UK included) the chance to rock his designs on their big day. We have every faith the collection will go down a storm, as the Vera Wang collaboration with David's Bridal was an instant hit!
"For lots of women, they only get their wedding as their major opportunity to wear a gown – to have that romantic, nostalgic, red-carpet moment," Zac said.
"Here they'll be able to go to David's Bridal, they'll be able to get the dress have it fit, and have a really unique, special piece. I've never seen any product like this at the market at this incredible price point."
Prices of the Truly Zac Posen collection will range between $850 to $1,350 and will be available on davidsbridal.com. Who's excited?