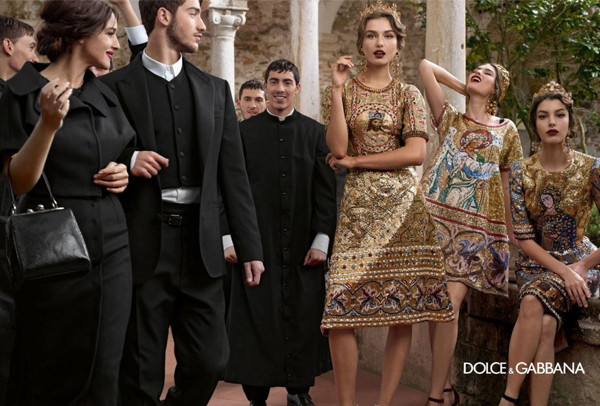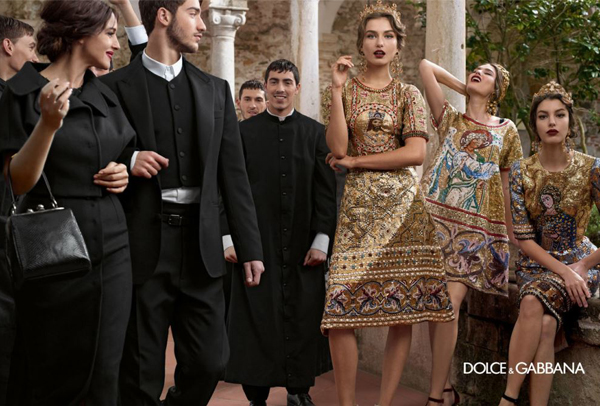 It doesn't look like Domenico Dolco and Stefano Gabbana's jail sentence has stopped Dolce and Gabbana from shooting and releasing the autumn/winter 2013 ad campaign images. Au contraire, a stunning new ad campaign featuring the hottest Dolce and Gabbana new season pieces is a very welcome distraction from the boys' court battle, don't you think?
The campaign was shot by Domenico Dolce himself, and once again is Sicilian-oriented, featuring models Bianca Balti, Monica Bellucci, Andreea Diaconu and Kate King.
"Far from the familial conviviality of the Fall Winter 2012 advertising campaign, this time Dolce & Gabbana tell of a different aspect of Mediterranean life," reads a description on Bianca Balti's Facebook page. "Everything becomes sensual and passionate, a meeting of the sacred and the profane, but always with a touch of the theatrical, which is inherent in the Italian nature."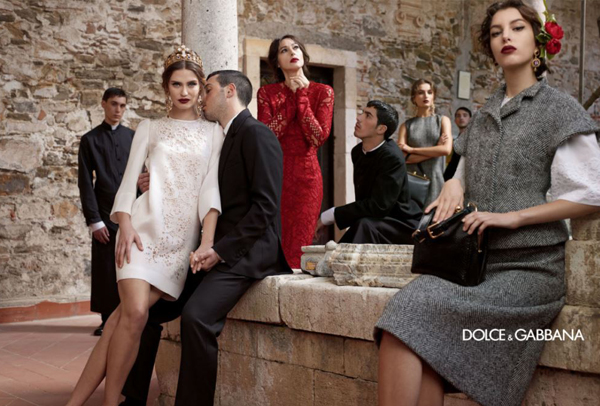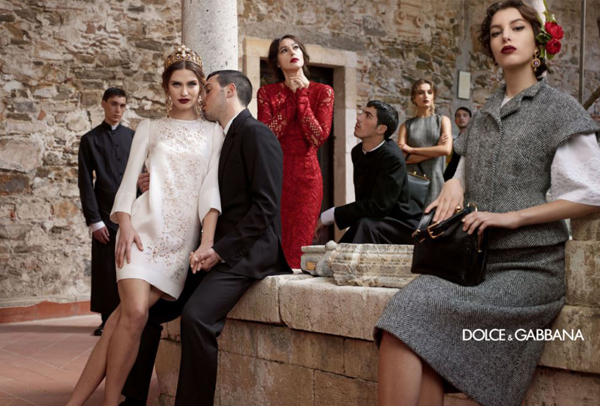 No arguments there! We're glad the heavily embellished gold dresses made an appearance too; we fell in love with this style when Katy Perry stepped out in one of the dresses at this year's Met Gala, and have been mesmerised ever since. Do you blame us?