Last Updated on 25th June 2013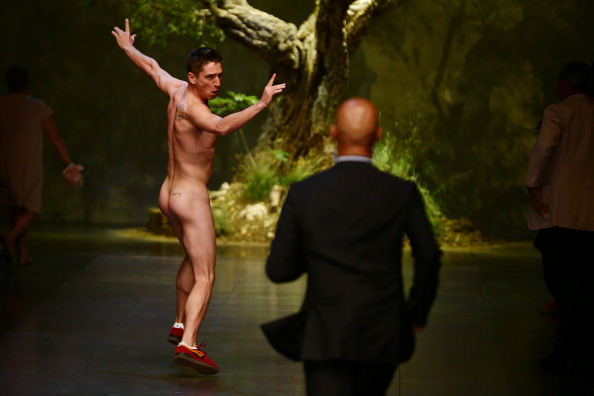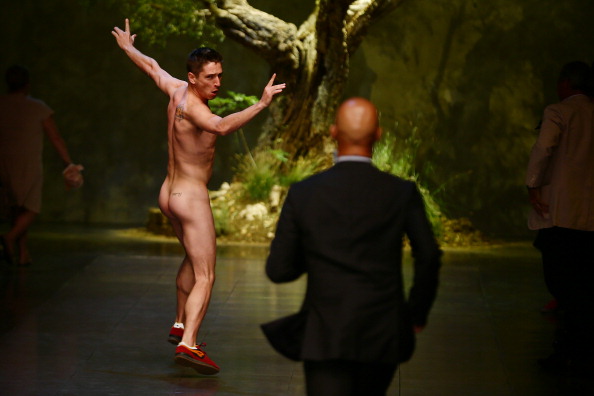 And we thought streaking only happened at football games and drunken university parties!
Yep, you read the title right, the Dolce and Gabbana spring 2014 menswear show was indeed a memorable one – for more than just the new collection – as a streaker managed to run down most of the runway before he was taken away by security guards. Madness!
"While the designers come out for their bow and turn to walk backstage, from down the other end of the runway a guy rips off his clothes," said GQ associate fashion ed Matt Sebra who witnessed the whole thing. "Full freeball. Says nothing anyone can understand and just kind of zig zags up the runway before the first security guard tries to cut him off. Maneuvers a little but turns back and that's when four guards create a perimeter to block his junk and he's taken away. Fashion community says 'huh.'"
Was this a welcome distraction for Domenico Dolce and Stefano Gabbana (who have been sentenced to 20 months in jail for alleged tax evasion – a decision they are appealing!) or do you think it made things worse? It got people talking one way or another!
And if you want a, um, closer look at the streaker in all his glory, you can check out the video below. Watch if you dare!