Last Updated on 8th July 2013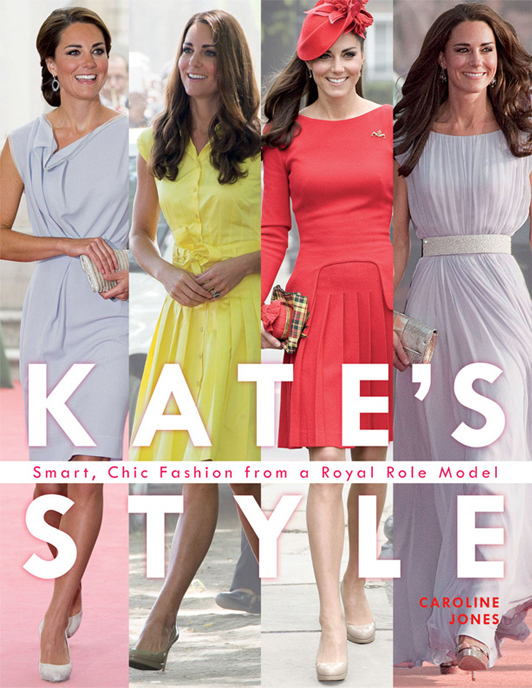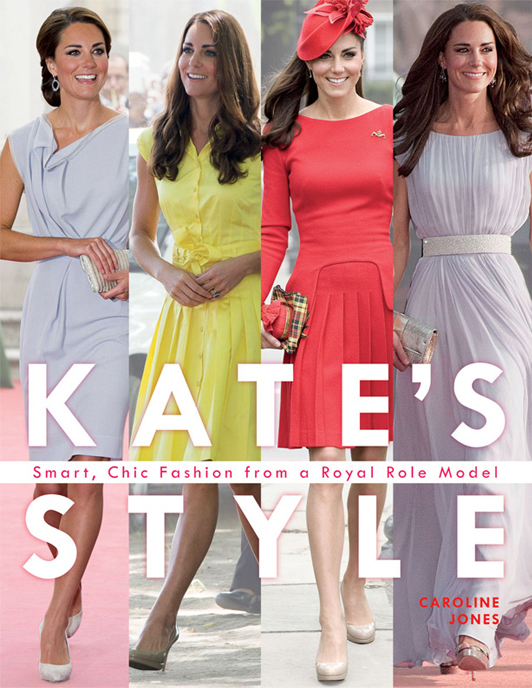 Kate Middleton is only days away from giving birth to the future heir to the British throne, which means she's probably putting her feet up and relaxing in the privacy of her own home. However, her impending motherhood means that we won't be seeing her performing her royal duties as much as we'd like, which in turn means that our style stalking is going to take a bit of a back seat. Upsetting times, indeed.
Don't despair though, as lifestyle journalist and author Caroline Jones has stepped in with a comprehensive Kate Middleton style file. It documents 40 of Kate's style hits (not an easy task!) and analyses them in a neat, well-presented, easy-to-understand package.
"It took six months, and I started by poring through thousands of pictures of Kate from the last ten years and picking the 40 looks I felt were the most beautiful, iconic or unique," Caroline told us. "It was hard to narrow it down to just 40 to be honest because she has worn so many gorgeous outfits!"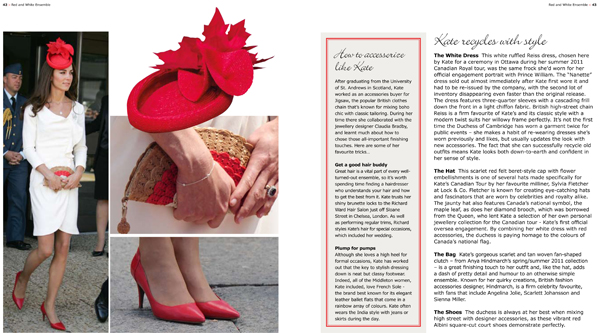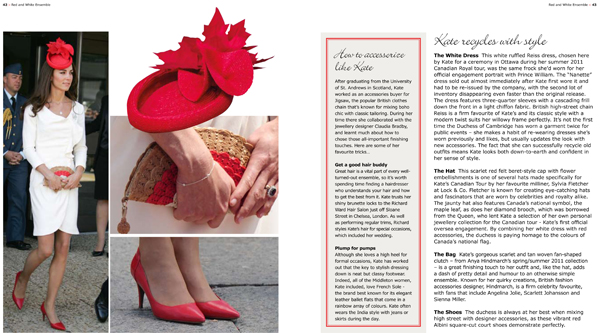 We know it's not the first K-Mid style file to be published, and it sure as heck won't be the last, but we think it's definitely one of the best so far. The author not only documents and analyses Kate's expertly put together outfits, but she also dishes out style advice so we, the readers, can emulate her style too.
It's not necessarily a copy and paste job, i.e. snapping up the very same outfits she wears, (as that in itself can be quite tricky given the speed in which clothes sell out after she has stepped out in them) but it's more about knowing how she thinks when it comes to putting her outfits together.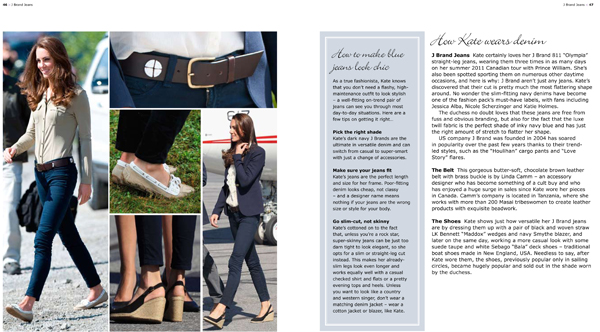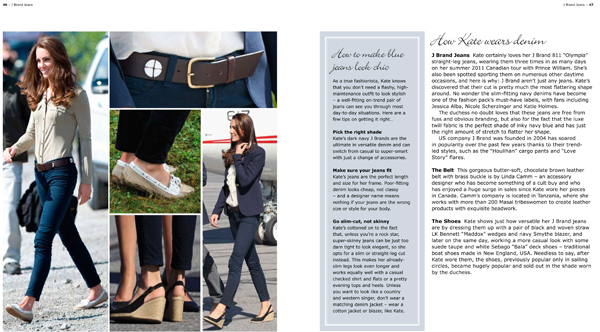 We sat down with Caroline Jones to ask her some questions about her book and of course, its subject and inspiration – Kate Middleton!
MFL: Why did you decide to write the book?
CJ: Because there is such an enormous fascination – me included – with Kate and her amazing wardrobe. She dresses so well we all want to know more about where she gets her clothes and how she put her very covetable 'look' together. It's also interesting how her style has evolved during her ten years in the public eye.
Why do you think we are all obsessed with the Duchess of Cambridge?
Her story is that of an ordinary girl turned princess – it's the stuff of real-life fairytales! It's a love story, but it's also the story of the making of a fashion icon, which can be told through her clothes. Kate always looks immaculate and stylish, but unlike a lot of famous style icons, Kate's is a look that normal women can aspire to and emulate.
Is she "the new Diana" in your opinion?
No – I think that's an unnecessary if inevitable comparison –although she is certainly equally stylish in her own way. Diana always looked fabulous but was very much of her time. Kate is a very modern princess and picks most of her own clothes – she doesn't have a formal stylist, which is almost unheard of in this day and age. She's also much more a fan of the high street than Diana was. That's what makes Kate's style so unique – her clever blend of high street with designer items.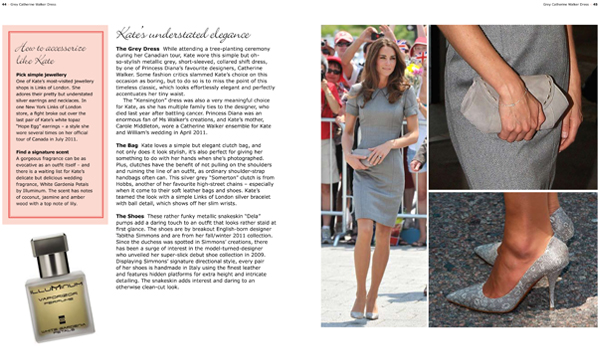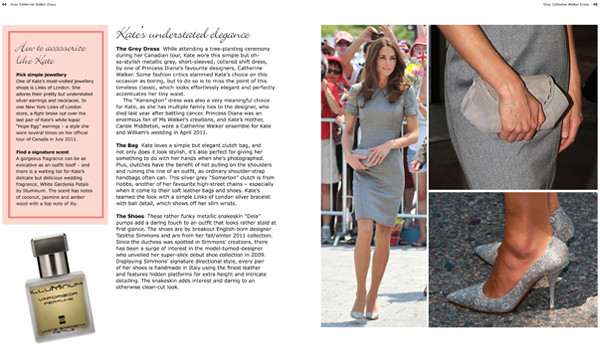 And what is your favourite, ultimate Kate look? (Apart from her Sarah Burton for Alexander McQueen wedding dress, natch!)
My favourite look is the gorgeous teal Jenny Packham floor-length gown she wore to a gala at the Royal Albert Hall to mark the countdown to the London Olympic Games in May 2012. It's just the sort of beautiful dress that all little girls grow up wanting to wear with its exquisite lace and diamanté buttoned-up back. The perfect combination of sophistication and fashion flair. But it's also quite daring and shows just how confident Kate has become with picking striking occasion wear.
Kate's Style is out right now (RRP £19.99).