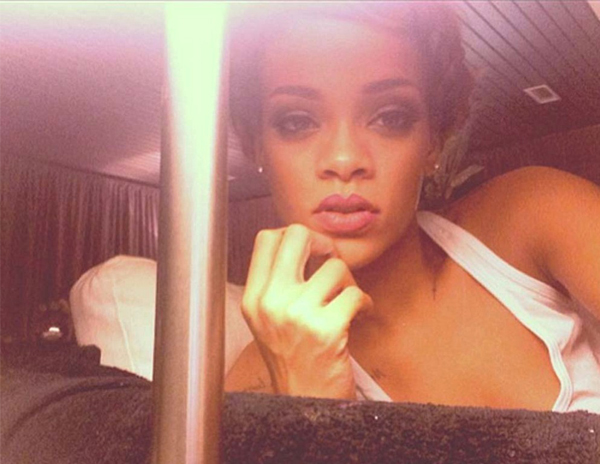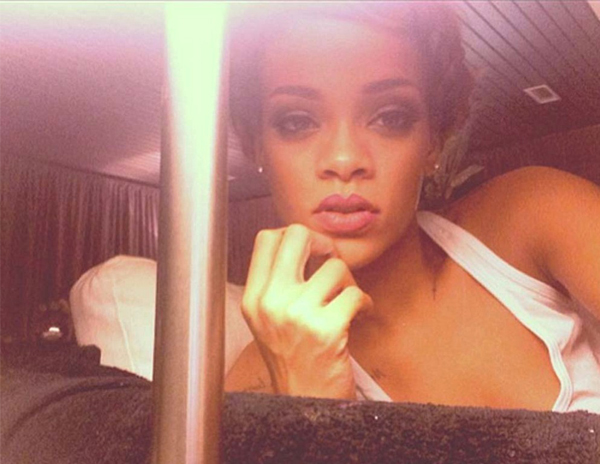 So, what do Rihanna and her River Island co-designer Adam Selman have up their sleeves for the autumn/winter 2013 collection, then? Well, if we are to believe Mr Selman, we can apparently expect a far more diverse, ambitious, and fun collection, which is something that we could totally get on board with!
"We had a lot more fun this time round," he began. "I can't give too much away, but we travel so much and experience so much of the world. We're very lucky to do so and that definitely inspired us. The idea of sports uniforms and masculine vs feminine is something we evolved from last season too. There was a lot of pressure with our debut – this felt more relaxed."
You may recall that Ri Ri's debut collection was a tad on the skimpy side (fair enough – she is constantly in sunny climes and she did say she designed the collection so she could wear the pieces herself, so fair play to her) so how did she go about designing heavier items for the chillier seasons?
"The way I approach winter style is to layer up summer clothes and Rihanna does the same. But there are coats and sweatshirts – those pieces were key. It's a little more refined."
Phew – we will be getting some fine pieces of outerwear too! Oh and don't worry, there will be some mean dresses perfect for the Christmas party season in the collection too – Rihanna and Adam really have thought of everything!
The Rihanna for River Island autumn/winter 2013 collection launches on September 12.