Last Updated on 12th July 2013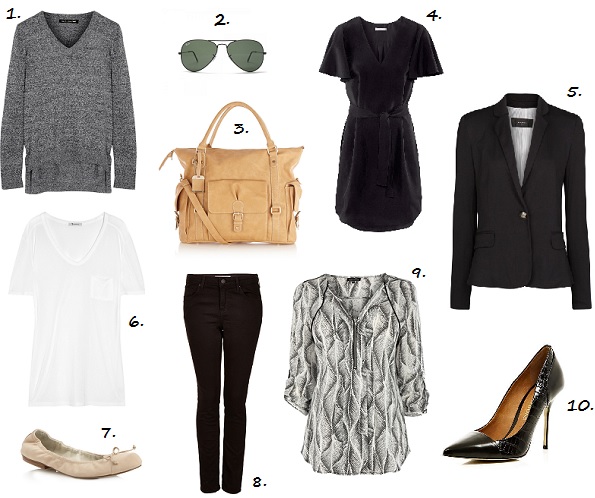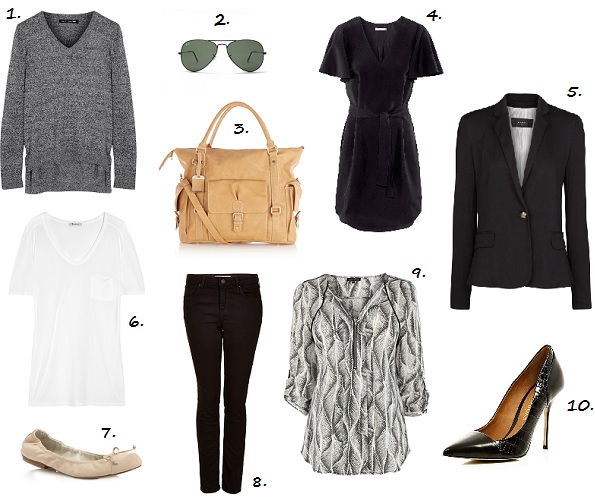 If you turn to the style mavens of the industry, a common thread runs through their style and shopping habits (except for, maybe, Anna Dello Russo); curb the clothes hoarding, and mix and match more.
The foundation of a stellar fashion wardrobe is simple: basics, and plenty of them. Those trusty pieces you repeatedly visit in your wardrobe; the ones that you throw on and don't give a second thought to, because they do just what they're supposed to.
Crafted to perfection cuts, luxe fabrics and multi-look, flattering tones are key when building a winning basics wardrobe, because these pieces will form the basis of your look, to which you can add accoutrements and up the glam ante.
But looking 'pulled together' doesn't have to mean a belief defying budget, and that's where we come in. Rounding up 10 essential basics under £100 (yes, you can be stylish on a shoestring budget) here are the pieces your wardrobe needs right now, and forever.
1. The lightweight knit, £79.20: Ease into a day-to-night look with a stylish sweater in classic grey. Wear with jeans and sneakers to hit daytime errands, or swap the casual separates for leather leggings and heels for night.
2. The all-rounder sunnies, £99.87: The evergreen aviator-style sunglasses are a must-have in every discerning fashionista's basics wardrobe, and a style that's ultra-flattering for most face shapes.
3. The multi-tasking tote, £40: Carry it by the top handles, or sling it over your shoulder – we couldn't ask for a better bag really!
4. The silk dress £39.99: That easy number that oozes office-to-cocktails charm, and doesn't break the bank? This silk high street beauty is, well, right up our street!
5. The classic, off-duty blazer, £39.99: The ultimate piece in basic wardrobe-building, we love a jersey blazer for off-duty cool. It's the perfect cover up for any ensemble, and will smarten up your look in no time.
6. The slouchy tee, £65: Where would we be without Mr. Wang's magical tees? Ditch curve-skimming styles in favour of a louche t-shirt that works well for day with jeans, and tucked into a mini for night.
7. The essential flats, £55: If you avoid heels like Anna Dello Russo avoids minimalism, then flats are important. Whether you're trekking around the city, or simply finding an excuse to give heels the slip, do it stylishly in these soft-toned pumps.
8. The staple skinny jeans, £40: Make a return to the classic jean style that beats every other denim guise, and enjoy endless outfit pairings.
9. The printed blouse, £38: Investing in basics doesn't have to be boring. Inject interest into you look with a graphic printed blouse, and heads will turn – even on your day off!
10. The HBH (High Black Heel), £50: That's right, we've coined a new acronym. The high black heel is a fashion favourite, from Hollywood A-listers to glossy mag editors, and is the easiest way to sexify an off-duty look in a flash.