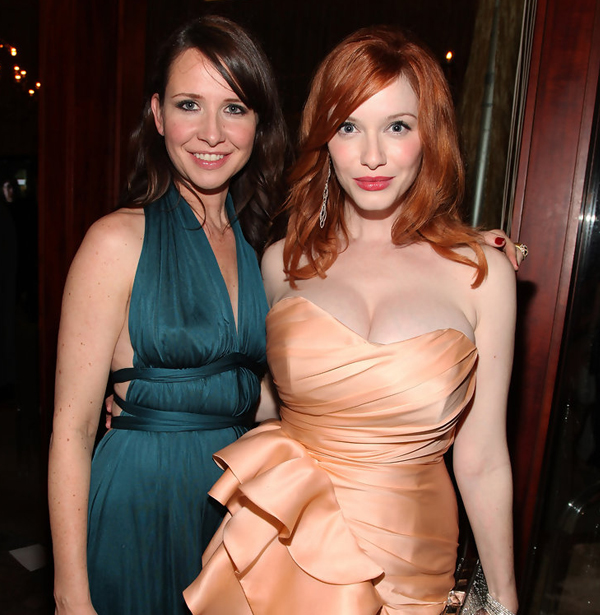 Love Mad Men? More importantly, do you love the costumes on Mad Men? Did you answer "yes" to both questions just like we expected? Because let's face it, who doesn't love Mad Men and its spot-on fashion?
Well, the woman behind the wardrobe, i.e. costume designer Janie Bryant, is about to launch her very own fashion design show currently entitled Janie Bryant's Hollywood. And it's just as exciting as it sounds!
The show – which is being created with E.J.Johnston and James Deutch – the brains behind NBC's Fashion Star, don'tcha know!) will ask contestants to design items of clothing in the style of a particular celebrity. Not just any celebrity though – an iconic Hollywood celebrity!
"We loved the idea of tapping into someone like Bryant, who is great at finding a look and designing costumes for film and TV and seeing how it translates into the real world," James Deutch said. "Janie totally gets how to translate Hollywood to mainstream fashion."
And with names like Audrey Hepburn, Grace Kelly and Cary Grant being tossed around, we have a feeling the show is going to be a roaring success. We'll keep you posted with more deets as and when we get them.