Last Updated on 17th July 2013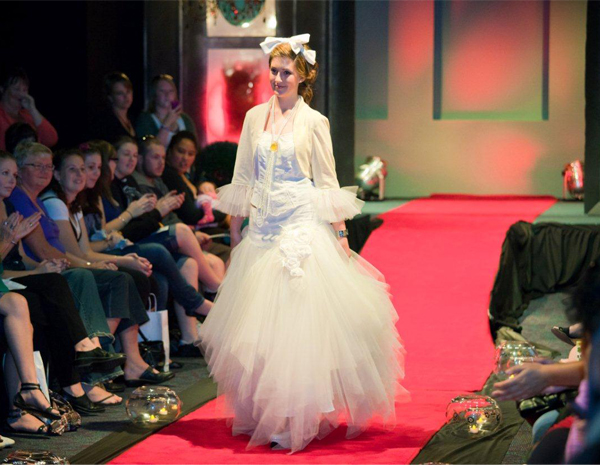 To coincide with New Zealand's law that will allow same sex couples to marry from August 19th – and to encourage Australia to do the same – New Zealand designer Annah Stretton has launched a competition to find a female couple to tie the knot live on the catwalk.
"It will not only celebrate the fact that from August 19 same-sex partners will be able to legally marry in New Zealand, but will also encourage our pacific neighbours to follow our lead and legalise gay marriage," she said.
"This is a cause that I am incredibly passionate about. I have always been proud to call myself a New Zealander and even more so now that we do not discriminate against those who want to be married based on their gender. Because they cannot yet get married in their own country, I'm inviting our Aussie neighbours to jump the ditch and, using the platform I have been given at New Zealand Fashion Week, be married for the world to see in what is set to be a fashion show extravaganza that will be remembered for years to come."
The Come on Oz, Say I Do competition includes return flights to New Zealand, accommodation, bespoke Annah Stretton bridal gowns for the couple and the entire bridal party, and a wedding after party for up to 250 guests – photos and video footage included!
Annah Stretton's show will take place during New Zealand Fashion Week on September 7th.