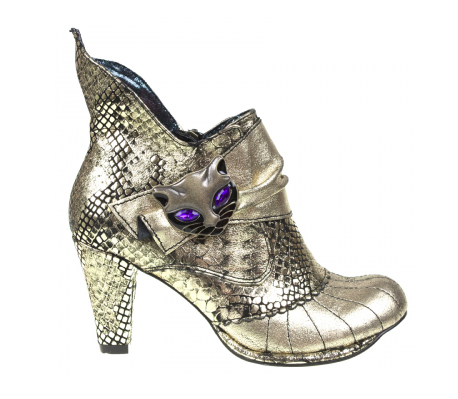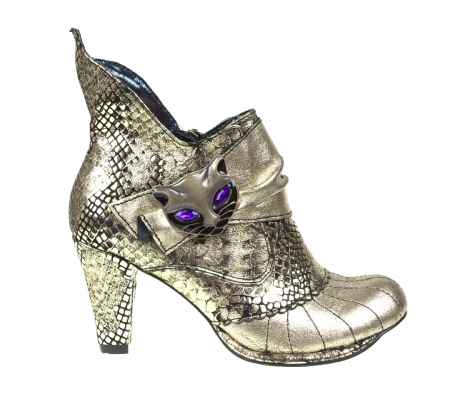 Summer metallics have never looked so good, so add some sexy snake detailing and you have a heavenly piece of foot candy in the form of these Irregular Choice Miaow boots.
You'll be certain to walk away in style this season when opting for these fashion forward Miaow boots, as they will instantly add pure individuality and create a full on fashion statement. Plus the cute kitten face buckle projects a sense of quirk to the overall design. Alexa Chung, eat your heart out!
These boots will glam up any block colour outfit and make you stand out in a truly original manor. Folk will be falling at your feet!
Fancy a history lesson? Rewind to 1999… Dan Sullivan created the Irregular Choice brand to help people stand out from the crowd. He saw that the footwear market was becoming very dull, so there was a global demand for something different and individual. He stuck to this philosophy for the next 13 years (while keeping Irregular Choice as an ethereal source of fashion) and made sure the brand was something that is not influenced or changeable but original.
Needless to say, when wearing these boots by Irregular Choice, you'll be totally exclusive and distinctive – we challenge you to find someone rocking the same look as you!
Miaow boots, £89, Irregular Choice