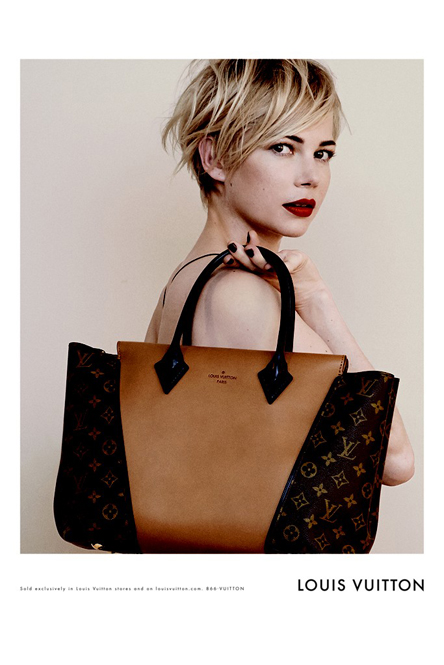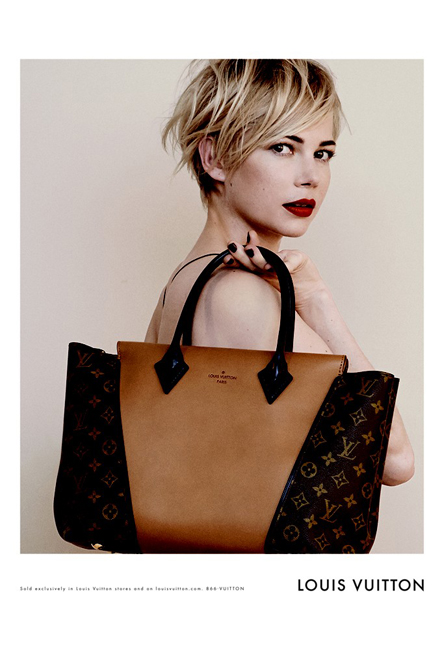 What a lovely image we see before us – the stunning, versatile actress that is Michelle Williams posing for Louis Vuitton's autumn/winter 2103 ad campaign.
We didn't expect to see her as the new face of LV, but by gum are we excited. Michelle and the brand seem to fit together seamlessly, don't you think?
Michelle was photographed by Peter Lindbergh and styled by Jacob K, and can be seen drawing attention to two seriously stunning pieces of arm candy by way of Louis Vuitton's brand spanking new W and Capucines bags. We don't know what to look at as both bags and ad campaign star are equally as attention-grabbing!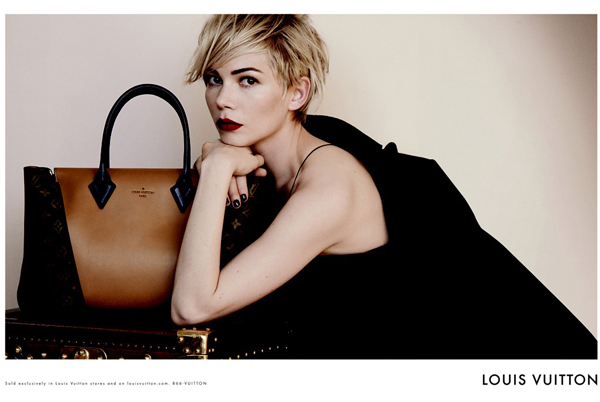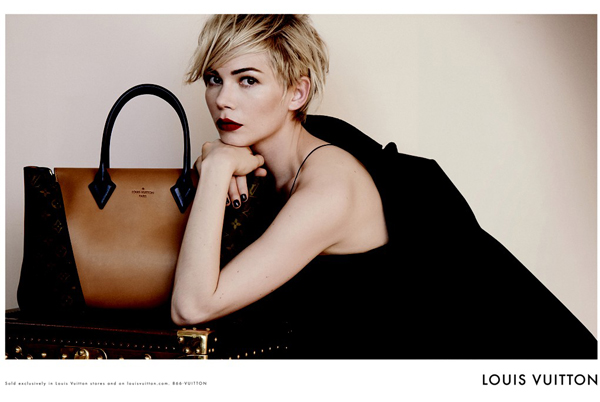 You can expect to see the ad campaign in the September and October issues of your favourite fashion glossies.
Well done Louis Vuitton and Michelle Williams for another wonderful fashion pairing!