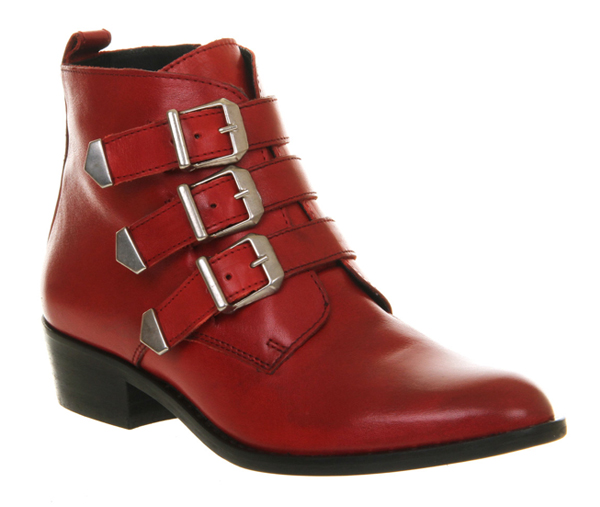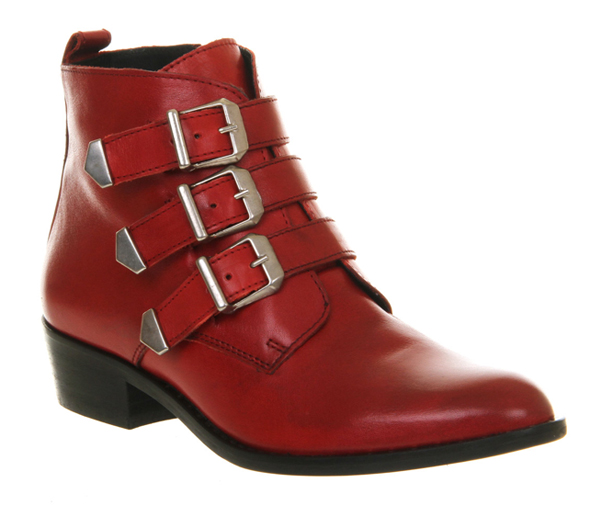 Thinking ahead to the autumn/winter months, we begin to create a capsule collection that will set us in good style esteem. When it comes to footwear, us girls can never have enough options, as you never know what fabulous event you'll be invited to next.
With these Breakout red leather boots from Office, you won't be left in a fashion fiasco over which pair will best suit which outfit. This is thanks to the classic yet cool design, which will perfectly finish off many types of attire.
The luscious ruby red tone will have the trend ability to create an array of outfits to pop, making a striking statement, every time. The quirky side silver buckles add interest as well as being fashionably functional.
These red hot buys will be ideal to style with mustard colour skinny jeans and a black oversized knitted jumper for the winter months. As for now, it's totally appropriate to wear with a chic 50's full midi and a sweet tucked in vest, for a super stylish, vintage take on fashion.
Pull in the dramatically daring red tones with accessories and you'll be the talk of the town!