Last Updated on 6th August 2013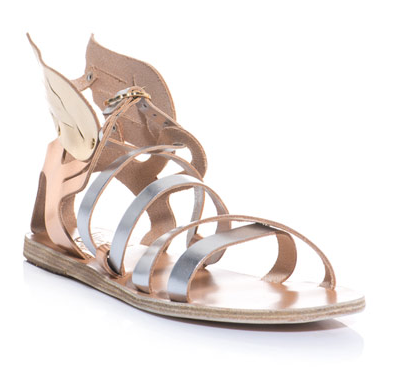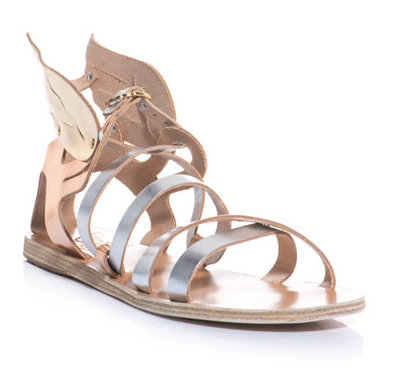 That heatwave that had us all complaining a few weeks ago may have disappeared but the weather-gods haven't completely turned their collective backs on us just yet. So, we're going to make the most of the sun while we can… and that means making the most of summer footwear!
Enter these beautiful Nephele metallic-leather beauties from Ancient Greek sandals.
We all know the power of a good nude heel (thank you, Kate Middleton) and nude sandals are no exception. Except these aren't just any old nude sandals, as they're nude, gold, silver… and have heavenly, Greek godly winged detailing at the back.
There aren't enough hyperbolic adjectives around to describe just how perfect these Nephele metallic-leather sandals are for both this country and your holiday suitcases. What are you waiting for? Snap them up before they're gone!
Nephele metallic-leather sandals, £140, Matches