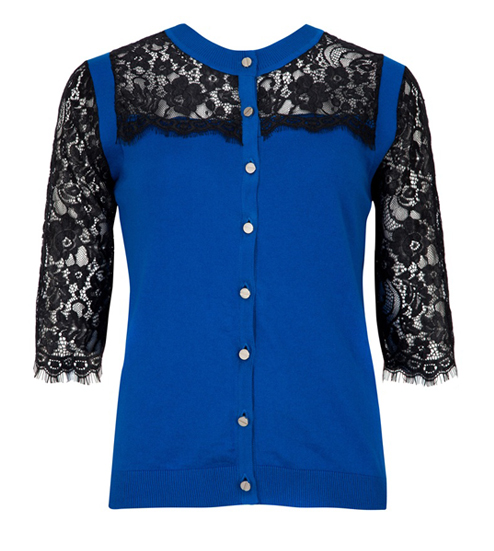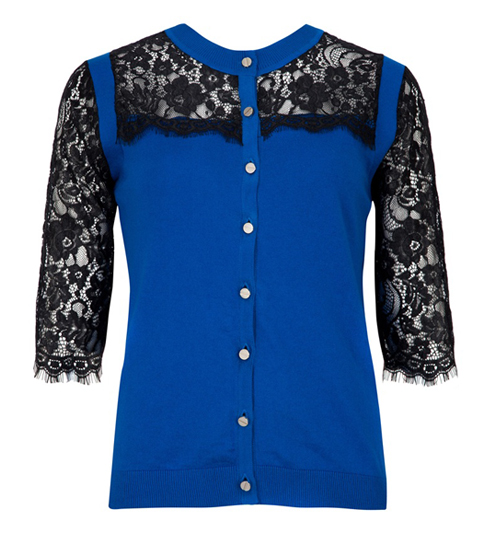 Look lovely in lace this autumn thanks to this striking Ted Baker 'Gwuna' lace cardigan that we've chosen for today's lunchtime buy.
If ever there was a piece to figuratively prise your credit card from your hands, then this would be it! With its cotton material for your warmth and comfort and its lace sleeves to make you look and feel sexy, this cardigan is perfect for the majority of all your autumnal events. Work or play, this cardigan will deliver.
This Ted Baker 'Gwuna' lace cardigan comes in an abundance of different colours, including the can't-go-wrong shade of black, but we haven't been able to stop staring at the blue one since we first saw it.
Wear with a leather skater skirt (one of the season's hottest staples!), black tights and black booties for the ultimate day-to-night stylish look.