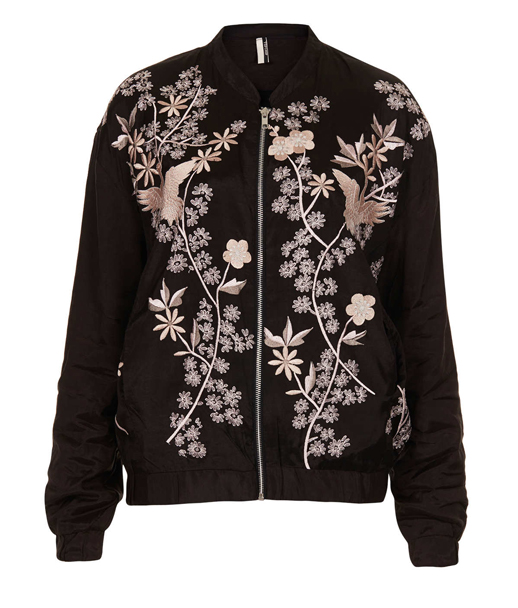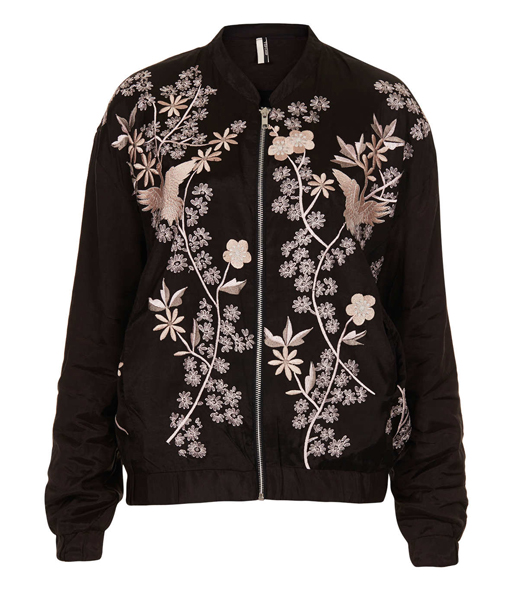 If you've been paying attention to Cara Delevingne and her wifey/BFF Rita Ora's personal sartorial styles of late, you'll know that they are all over bomber jackets – and have been for quite some time.
We think the great British High Street has cottoned onto this, and as a result has produced quite a lot of them for the new season; this flower embroidered bomber jacket from Topshop is one of our faves.
The aforementioned new season is the perfect time to rock a bomber jacket as it's not quite cold enough to dig out the big winter coat from the back of the wardrobe.
Bomber jackets can be quite a tomboyish, androgynous piece, but they don't have to be. This Topshop flower embroidered bomber jacket comes complete with intricate embroidered flower detailing, which definitely gives it that highly sought after feminine touch.