Last Updated on 14th April 2016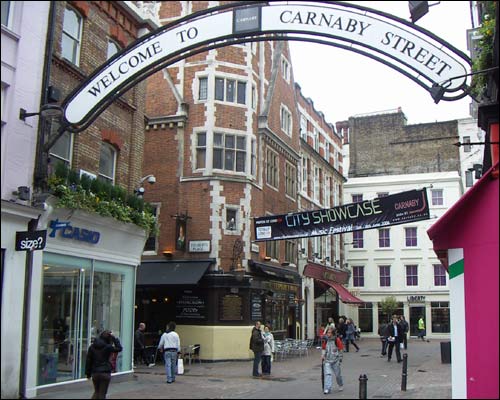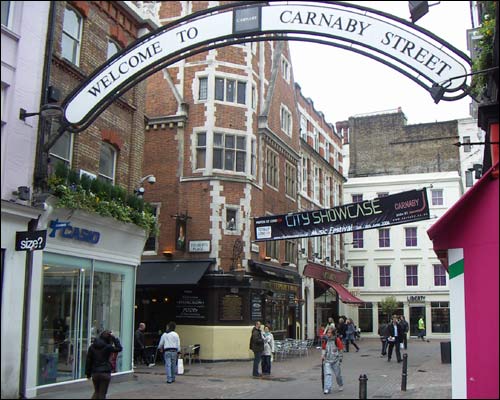 London street style has dictated fashion trends through the ages, with plenty of iconic styles in each era tracing their roots back to the capital. A short walk around the city is more than enough to prove that quirky, individual and outrageous dressing is alive and well today – the only trick is knowing where to find it.
If you're looking for a brilliant fusion of vintage and modern styles, take a walk down Carnaby Street, best known for being a centre of both mod and hippie styles back in the 60s. Today you'll find plenty of references to their illustrious style credentials, given a modern twist by the new trend-setters of the day.
A short walk away near Regent Street is the Newburgh District, filled with boutique stores, high-fashion finds and up and coming designers. This is where you'll find the future of fashion, with emerging stars beginning to make their mark on London's shoppers. It's also a great showcase for the capital's diverse ethnic and cultural influences, with shops referencing 60s punk, tribal traditions, Bollywood glamour and even some Victoriana. Some of design's more established names sit side by side with the new kids on the block, so this is the perfect place to head if you like to stay one step ahead of the fashion pack.
Out towards the east of the city, you'll find an edgier, grungier side emerging. Spitalfields Market sits nestled in a historical hotspot, hosting some of the most eclectic stores and stalls that London has to offer, and home to the hipster trend taking over teen fashion. There's a great mix of contemporary and vintage fashion, so you've got a good chance of picking up a retro gem hidden among the stalls.
Nearby in Brick Lane, you'll find the city's fashion students exhibiting their latest abstract creations, often influenced by art, music or their personal cultural heritage. If you want to boast that you're wearing something made by the city's next big thing, this is definitely the place to be.
Make it easier to pay for your fashion must-haves by picking the best credit card for your lifestyle. American Express offers a variety of credit and charge cards to suit every kind of shopper, whether you're looking for great travel rewards, cashback or VIP airport treatment. Even better, you can apply for credit cards from American Express in just 10 minutes.