Last Updated on 4th October 2013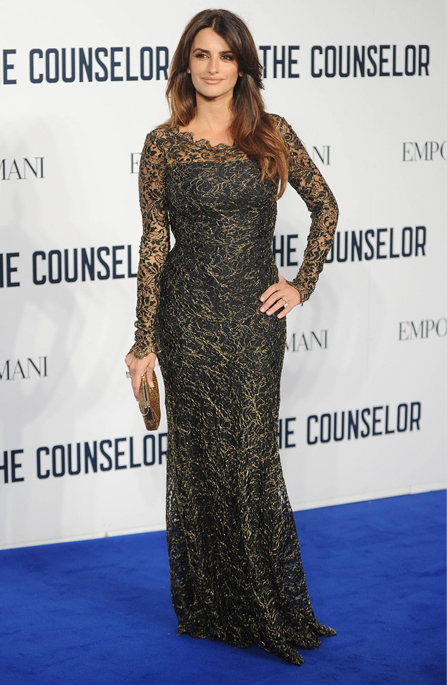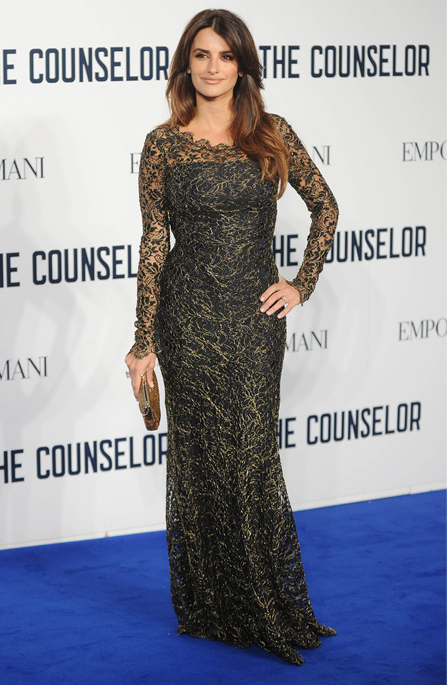 None of this "gently easing yourself into it" lark – Penelope Cruz really went for it as she made her highly anticipated return to the red carpet last night.
The Spanish actress did her bit for British designing talent while attending a special screening of The Counselor in our fine Capital, as she rocked the blue carpet in a gorgeous Temperley London dress.
It hugged each and every one of her flawless curves perfectly, and guaranteed all eyes remained on Ms Cruz throughput the evening. We don't think there was a single jaw that didn't hit the floor at some point!
Penelope kept the rest of her look effortlessly simple, opting for a matching sparkly clutch bag and high-glamour subtle waves in her hair. This is the epitome of red carpet (although it was technically blue) glamour!