Last Updated on 5th October 2013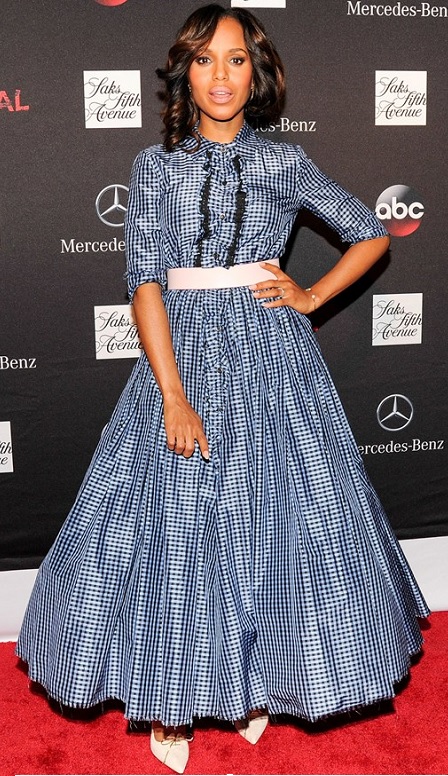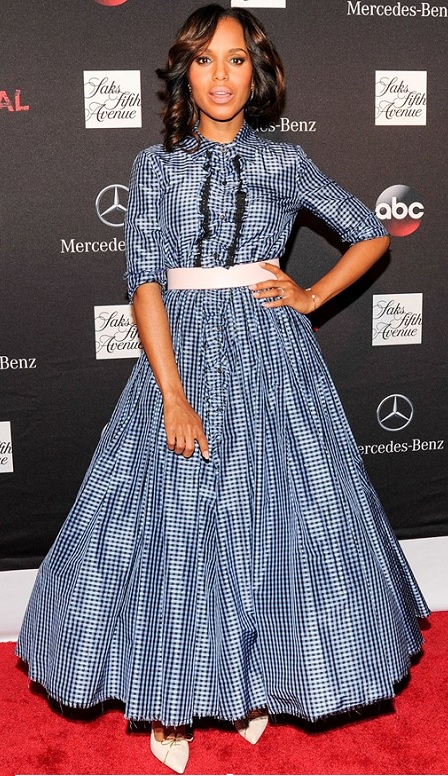 Well, we know Prada does a daring frock. And we also know that Kerry Washington never puts a sartorial step wrong, so what went on here, we're not too sure!
Stepping onto the red carpet in New York for the premiere of the third season of her hit series Scandal, Kerry wore a custom-made autumn/winter 2013 Prada ball gown.
The gingham-print voluminous affair was quite a sight to behold (even if it did you make you gasp in horror), as, not only did it swallow up the bottom half of the gorgeous A-lister, but it's all just a bit too Little House on the Prairie for us.
Accessorising the overpowering look was a waist-cinching pink band, and Christian Louboutin pumps, but even these sugar-dusted accoutrements couldn't rescue the dress disaster going on here! Hair and make up were pristine, as always, as Kerry opted for soft, side swept curls and a nude make up palette, anchored beautifully with strong eyes.
The look could've worked sans sleeves, or a fuss-free neckline, but, for now, its going straight into the Worst Dressed of the Week pile. Sorry, Kerry!
[Image]