Last Updated on 19th October 2013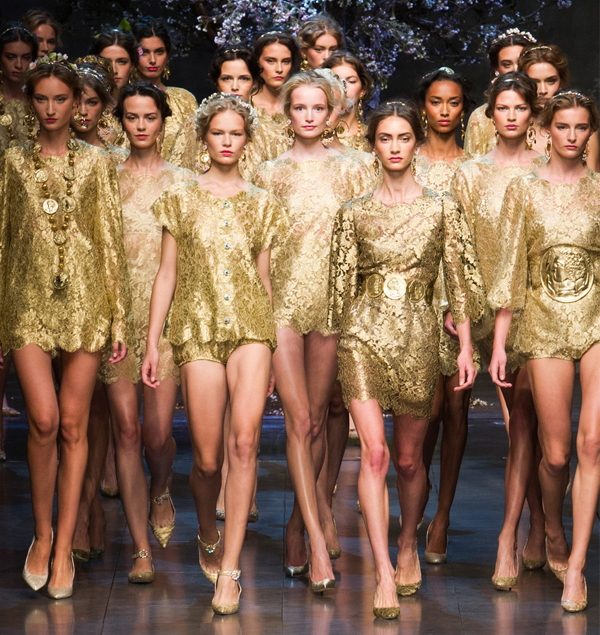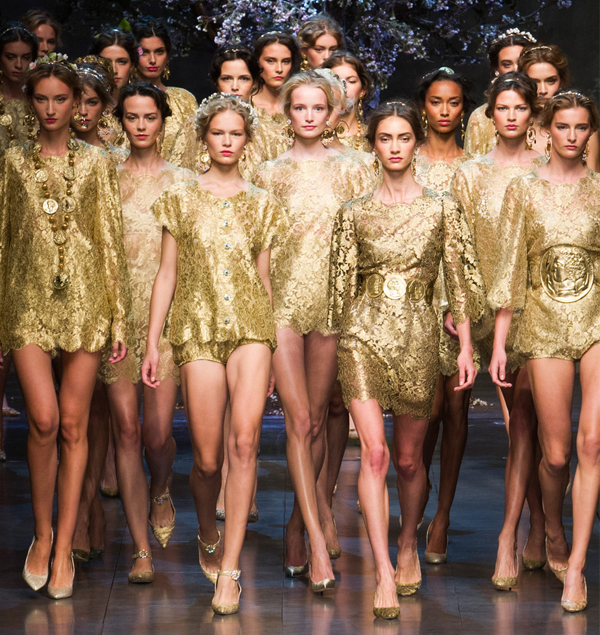 Is gold the new black? Well if the collections displayed on the New York, London, Milan and Paris spring/summer 2014 catwalks last month were anything to go by, we're going to say a big fat yes!
Gold is always going to be on-trend; there's something about the rich and luxurious colour that we can't seem to get enough of regardless of the reason. We were very pleased with what we saw during Fashion Month, as gold was very prominent on the catwalks of the world, as designers from Dries van Noten to Versace to everyone else in-between opted for the colour in their collections in some shape or form.
However, the biggest display of gold came courtesy of the Dolce and Gabbana boys during Milan Fashion Week – not only were there gold infusions filtered through the whole collection, but the all-gold finale displayed above was a big hint that gold was a key trend of the season. No one can accuse Domenico Dolce and Stefano Gabbana of doing things by halves – if they want to showcase a trend, you're definitely going to know about it!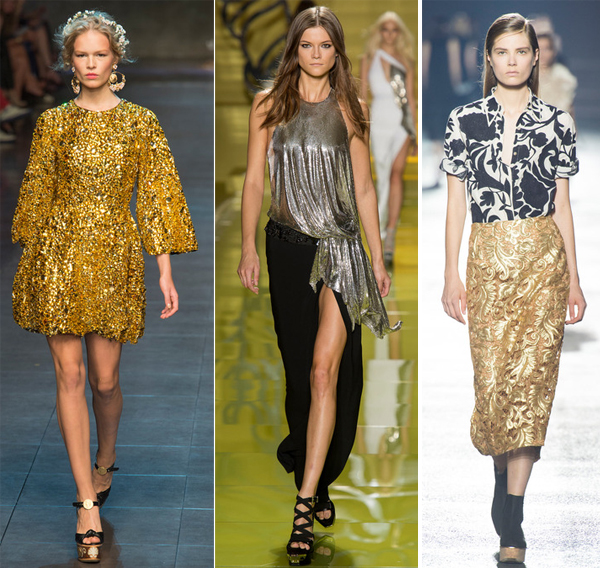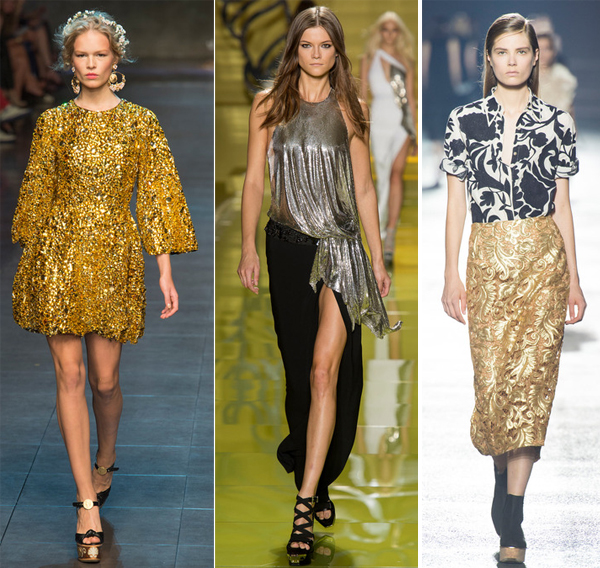 The catwalk isn't the only place that has displayed a keen love of gold though – gadget geeks may recall that the Apple iPhone 5S which was debuted to the world last month now comes in gold for the first time ever– and it's proving quite a popular colour choice! Quite a bold statement when you consider that the Apple iPhone 5C (marketed as being "for the colourful") is also being released…
Queuing up at the Apple Store isn't the only way you can get your hands on a gold handset though; we know that the iPhone isn't everyone's cup of tea, so if you want to get in on the very popular gold trend without following the herd and getting an iPhone, you may be pleased to know that Samsung is also making a brand new gold version of its popular Samsung Galaxy S4. We think it' s a great handset to think about getting if you fancy yourself as a bit of a trend-setter, as it actually debuted before the iPhone – so you can feel smug and tell your friends that you got there first!
At the end of the day, there are hundreds of ways you can incorporate the new-season trend of gold into your wardrobe and everyday life – whether you opt for a signature gold watch or bracelet, invest in some sparkly gold pumps, or embrace your inner geek by going going for a gold phone, you'll get style brownie points regardless!