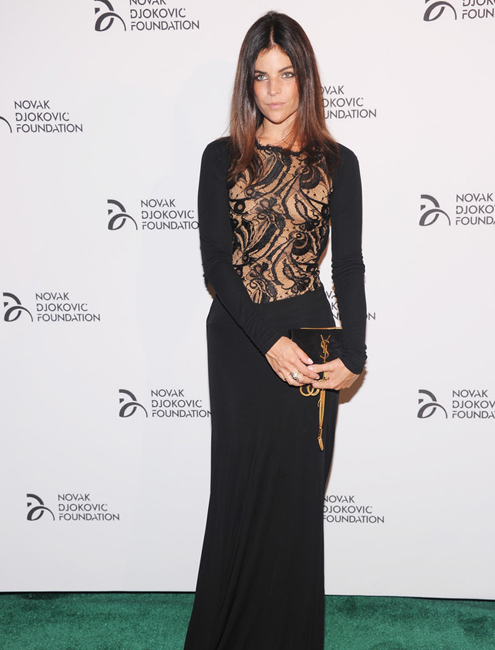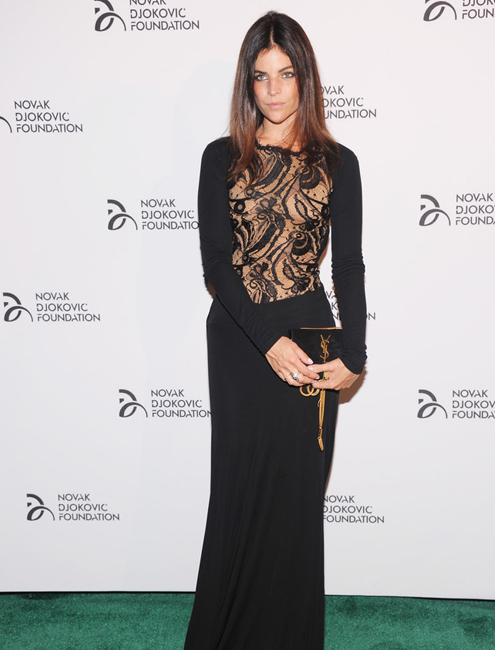 Last month it was revealed that new yummy mummy Julia Restoin Roitfeld was named the brand ambassador of social shopping platform Motilo, so to coincide with her new appointment, she has been dishing out the style advice to some very lucky people.
The ladies at Grazia were lucky enough to pick her brains about a few topics, and here are a few highlights…
Julia on her style dilemma:
"What to wear on a date. I am still so bad at it! It's so hard to find the right balance between looking sexy yet looking relaxed."
And what did she say her ultimate favourite look was?
"For the day I love to wear a black mini dress or skirt, with some nice flats, like the Manolo Blahnik pointy flats. I always accessorise with a nice purse that can also fit everything from my phone to my baby diapers and food! If it's winter, I will pair it with a nice coat, I am really into nice military coats right now. For the evening, I think you cannot go wrong with anything Alaia, and high high heels!"
You heard her ladies – start saving the pennies for an Alaia – it's practically an essential! Click here to check out the rest of the interview, including her everyday beauty routine and her ultimate piece of style advice.