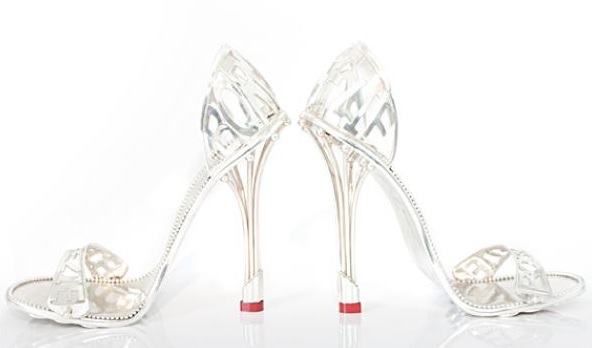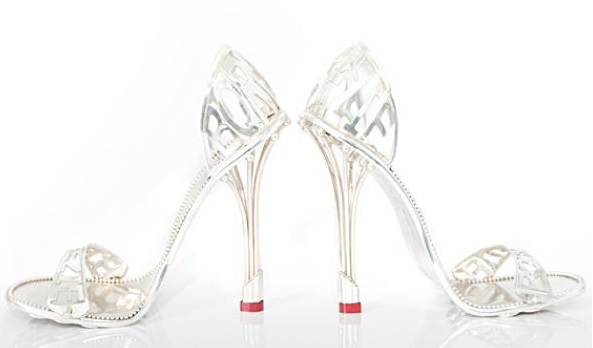 If recent research is anything to go by, then the luxury goods industry is booming. Booming beyond cultural and financial borders; letting the emerging economies ride the Prada-lined wave of upscale consumerism, and shaking up the belief that the recession has been a turn off for spend-aholics.
From Chopard to Chanel Couture and Piaget to Burberry; luxury expenditure hasn't slowed down, and we've got China to thank for that, amongst newer markets such as Malaysia and India. But does the hike in highly priced goods being snapped up justify the production of what we here at MFL HQ like to call The Super Shopper's Set?
Point in case: this week's super-spend wish list add-ons: Ray Ban's £2,893 Aviator sunglasses (below) and, wait for it, the £70,000 platinum stilettos by House of Borgezie (pictured above). Items many of us don't flinch at the idea of dropping a hot £100+ bomb on, and ones that are often our most prized possessions.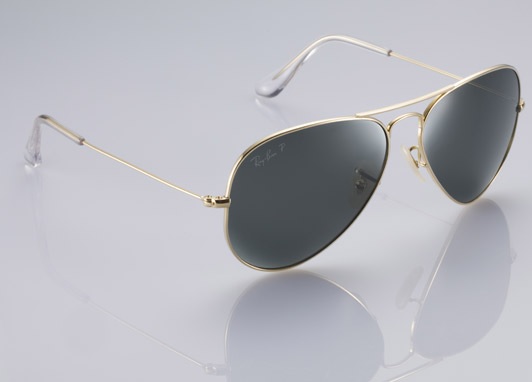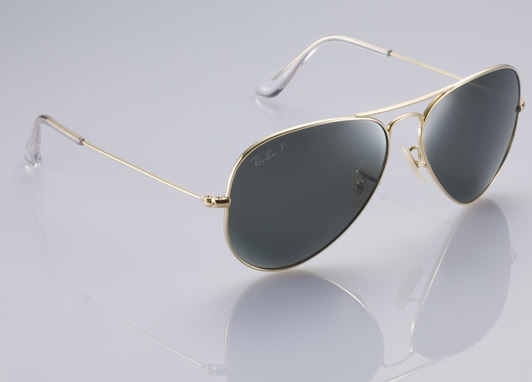 If you're not already gawking at these price tags in utter disbelief, we'll describe the items in a little more detail. Said sunnies aren't your average hide behinds, but, in fact, rimmed with an £18ct yellow gold frame. Not only that, but, only 1,200 have been put into production, further upping the exclusivity factor.
Heels are the holy grail of a woman's daily get-up (don't deny it, you loafer-shod liars), and justifying a Jimmy Choo splurge is, often, a necessity. But what if you suddenly wanted a shoedrobe to rival Tamara Ecclestone's? You'd be spoilt for choice trotting around in the custom-made Cleopatra stilettos, which can be crafted in platinum or 18ct white or yellow gold.
We wouldn't really blame you if the price tag processing part of your brain, as well your overstretched, extremely worried bank account may need to take a breather right now. After all, just like unimaginable fashion editorials, designer visions and other fashion-related themes, these products are figments of our fashion fuelled dreams, forcing us to do just that: dream beyond our financial means (sadly).
But, with the slack super-spenders the likes of the ultra-wealthy Ecclestone sisters get, are products like these a kick in the teeth for mere mortals, particularly in austere times such as these? Now, we're not saying that everyone is suffering from a financial slowdown, and most do have disposable 'fashion income' to back up their extravagant purchases; but are shocking price tags added to tame accessories such as these inspirational in the same way as what we ogle, modelled to perfection, in glossy magazine?
Undoubtedly, such financial frivolousness is despised by many, with struggling mortgage payers at their wits' end taking to forums to discuss such ill-informed purchases. But it has us wondering where we stand on the inspirational vs. inane fashion argument.
Do you think the luxury sector should be exempt from the discussion of foolish fashion? Haven't we got more worrying matters to worry about, like this overpriced high street coat?
And, not forgetting the killer question: would you step into £70,000 heels? Tell us your thoughts below!