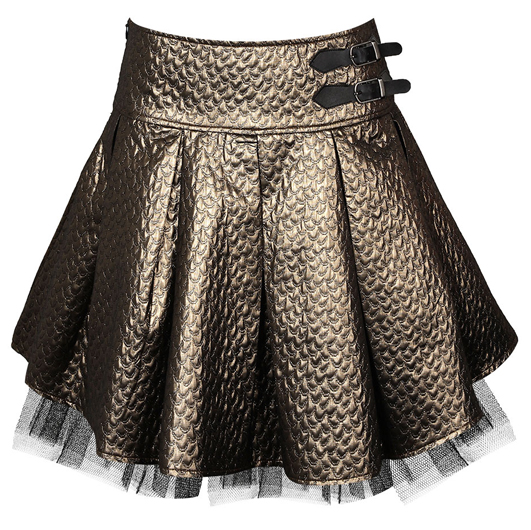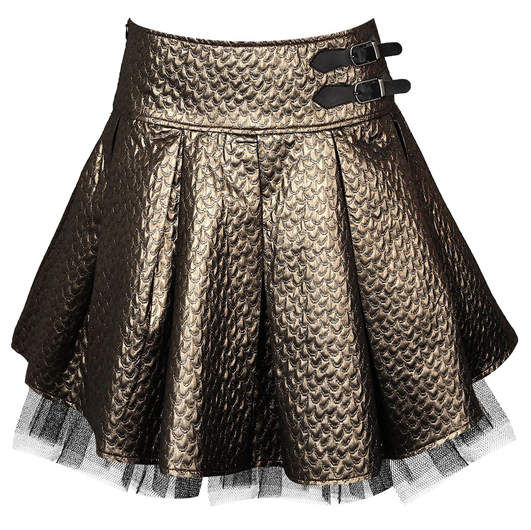 If you want the aesthetically perfect mix of Princess-like glamour and rock chick style attitude, then the Boutique Talia Brocade pleated prom skirt should be the first thing you look at. And as we can almost guarantee that you will fall in love with it as soon as you set eyes on it, the last!
You'll never be stumped for what to wear to the coolest parties as the Boutique Talia Brocade pleated prom skirt can be worn in so many different ways. Rock it with a black polo neck jumper and black tights for an understated winter day-to-night look, or team it with an equally glam blouse, a bedazzling clutch bag and some sky-high heels for the ultimate "I want to party all night!" look!
It's all about the attention to detail; the black buckles and black mesh to really puff out the skirt really give it that wow factor edge! Get it before it's gone!