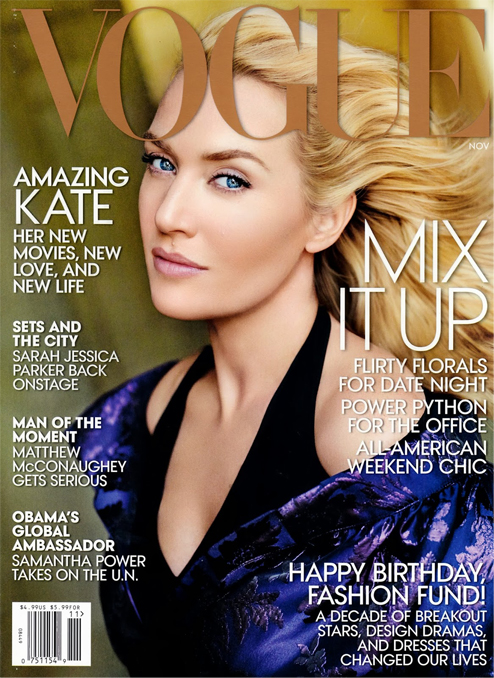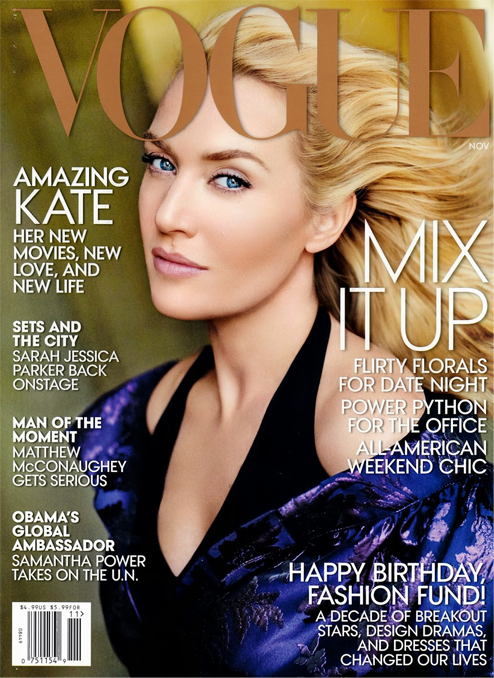 Apparently this is Kate Winslet on the front cover of Vogue US's November issue.
We say apparently because she has been Photoshopped within an inch of her life so we're not entirely convinced that it's the same person who starred in Contagion, Titanic, and our fave film to watch at Christmas – The Holiday.
Bit of a shame as Kate Winslet possesses that elegant, natural beauty that women everywhere admire so much… and here she's just another blonde haired, blue eyed woman.
Still, we're hoping "What Kate Did Next" editorial, shot by Mario Testino and styled by Tonne Goodman, will be less airbrushed and display more of Kate's natural beauty, as well as some great high fashion that we're certain she will be able to rock.
You can see Kate's editorial pictures and read the article on the American Vogue website from tomorrow so make a note in your diaries.
Did you recognise Kate Winslet on the Vogue US November cover? Do you agree that the guys in post-production were a little too airbrush happy?