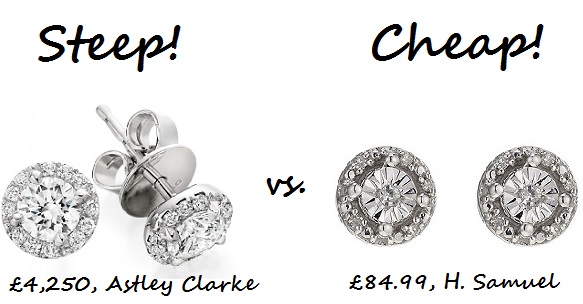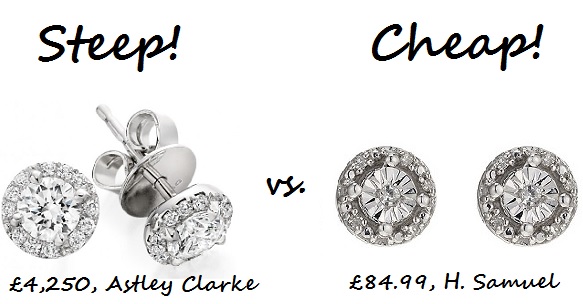 Blingin' earlobes are every girl's dream, and when you're dealing in diamond danglers, such dreams have to be realised.
With the festive season a-knockin', you're probably struggling for present ideas, or maybe you just want to treat yourself to something special? And, well, they do say diamonds are a girl's best friend…
But don't let the heaviness of the word 'diamond' deafen you with its pocket emptying definition. Instead, we've managed to track down the perfect pair of show-stepping diamond stud earrings that are set to suit those with a never-ending supply of cash, and for those firmly pulling on their purse strings.
First up, you notes-spillin-outta-pocket types: we've tracked down an extremely indulgent addition to your fine jewellery collection, and we're hardly apologetic about the monumental price tag it attracts. Allow us to introduce the Mireille diamond studs by Astley Clarke. The 18 carat white gold and diamond dazzlers feature a round cut solitaire diamond, surrounded by pave diamonds, and will set you back a whopping £4,250!
Many of us couldn't possibly recover from such a financial blow, so we've tracked down a much more affordable version of earrings, offering to satiate your diamond-induced desires! Welcome the silver and diamond stud earrings from high street jeweller, H.Samuel. Cashing in at a reasonable £89.99, we get the feeling you're set to become besties with these sparklers.
So, will you splurge or save?
Steep: Mireille diamond studs, £4,250, available at Astley Clarke
Cheap: Silver and diamond stud earrings, £89.99, available at H.Samuel