Last Updated on 17th October 2013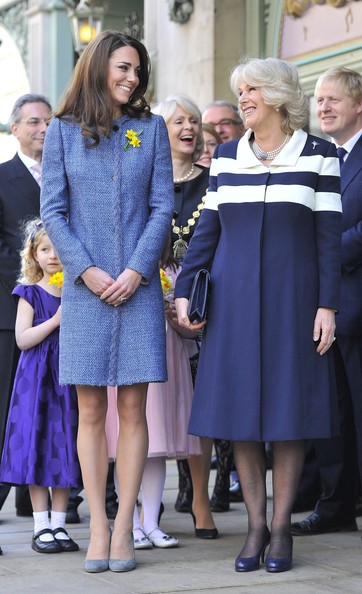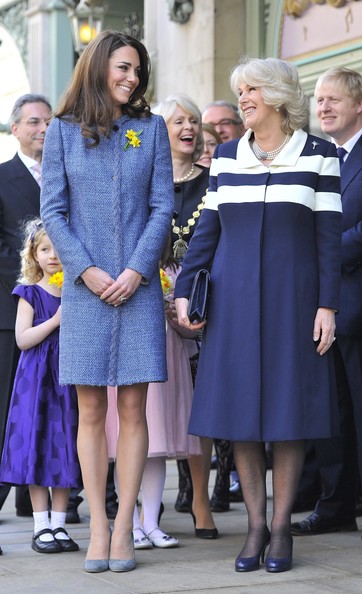 If you're frowning at the title of this post, frankly, we don't blame you. Who doesn't love starting a dinner table conversation about their latest Gucci snaffle at the nearest designer outlet?
Discount codes, flash sale sites and sample sales; we love scouring them, finding a bargain, and making a swift getaway with a bagful of cut-price (well, kind of) Fendi. And, as much as we do love a deal-sealing designer find with its price tag generously slashed, mid-weight high street brands equally excite our inner hoarder shopper.
So, when the Mail Online reported that the Duchess of Cambridge was partial to a 'fuss-free' shopping spree at BicesterVillage (pictured above in the M Missoni coat she picked up at the outlet), we derived a sense of comfort from the royal seal of approval; that designer duds don't have to come with stratospheric price tags. Even K Middy, with her lifetime supply of red carpet gowns and about as many Jenny Packham looks one can get through, loves a bargain-filled day, where she can thoughtfully part with her cash, rather than frittering it away in a manner often associated with high society.
But, Kate's shopping preferences also got us thinking about the exclusivity attached to designer shopping: as nonsensical as it sounds, do cut-price finds make designer gear a little embarrassingly status redundant? Does pitching yourself as a frugal fashion body almost tarnish your reputation as shopper? Certainly not for the Duchess.
The thrill attached to sharing our latest fashion purchases, designer or high street, as many serial shoppers will know, is unmatched. And with the prominence of haul sharing tools a.k.a YouTube and Instagram, the pressure is often on to be the first to un-box a new pair of Valentino Rockstuds, or show off your latest Chanel Boy – pictured with an air of casualness about it, like: 'Oh, just made a Chanel pit stop on my supermarket run.' (But, really, who does that?)
Popular designer flash sale sites such as Cocosa and Secret Sales may put any anti-frugal theories to rest, because who doesn't love a discounted Rolex watch? We're happy to sit glued to our screens, staring at the latest designer drops on The Outnet, or do several e-basket drops on the Barney's Warehouse site, in the hope of expanding the 'impressive' side of our wardrobes. Well, given the current rocky financial situation many of us find ourselves in, designer discounts are a god send, right? But would we feel comfortable discussing our frugal ways with friends, especially when it comes to fashion? We just don't know.
But what we really want to know is how you feel about cheap fashion finds. Are you excited by the prospect of landing Prada for peanuts, or do you feel a tinge of embarrassment when demanding (and later discussing) a decent price tag that is supposed to be painful on the pocket?
Whatever your views on the matter, share them below!
[Image: Zimbio]