Last Updated on 28th October 2013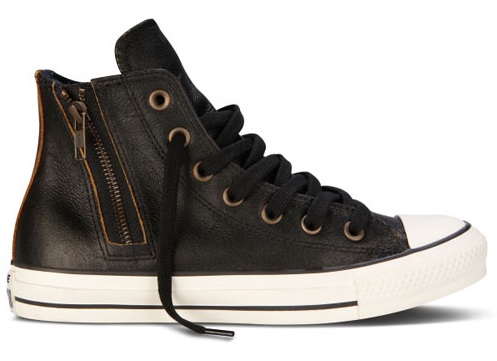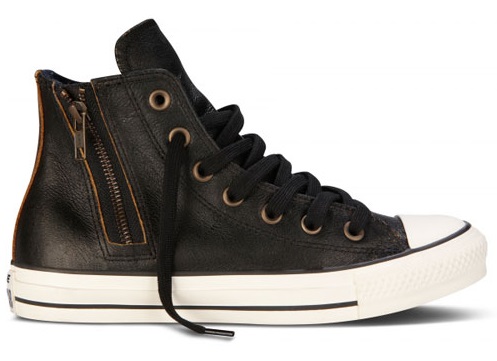 The weather might be turning a bit drab but that doesn't mean that your wardrobe has to go the same way, as seems to be the way. Cold weather comes in and winter jackets and boots go darker, moods drop and summertime fashionistas fade into the background. But the best bits of the summer can come along for the ride including your favourite casual footwear.
Classic style canvas Converse Shoes are a staple item in a spring/summer wardrobe because they're not just bright and colourful, versatile and look fab when teamed up with everything you own, but they're comfortable and perfect for slipping on to wear every day. But in the colder months they're not the best – or so you might think. Thankfully Converse know that a good pair of shoes can adapt to any kind of season and so the Leather Converse Chuck Taylor All Stars come into their own while their canvas counterparts take a back seat.
From high tops and mid shoes to the much-loved classic Converse shoes, Leather Cons are available in a number of different styles and colours. Keep it simple with black, white and burgundy or add some sparkle to your style with the gold foil finish; whichever you choose you're getting the same Converse cool and comfort you get all year-round from the world's favourite casual footwear brand.
What we love about the Leather Converse shoes is the easy way they look great with the rest of your winter gear. Wear them loose with tights and a skirt or dress, or lace them up over your slim jeans to keep your feet cosy warm and comfortable. However you wear yours, you'll be looking awesome. Get some fab deals on Converse shoes over at ExtremePie.com