Last Updated on 28th October 2013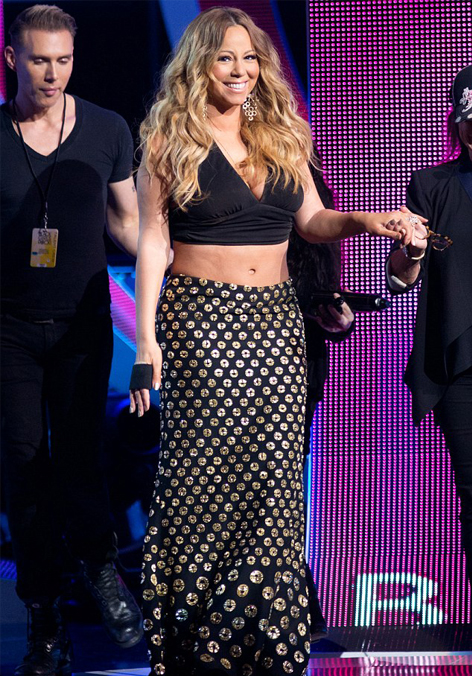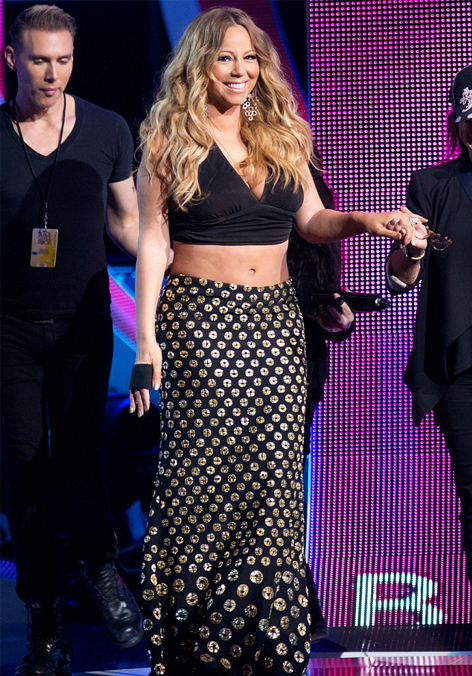 Mariah Carey's pretty blessed in both vocal range and curve departments, and it looks like she has more self-confidence than most current musical artists put together; that's why it doesn't surprise us to see her wearing this very risqué Alexander McQueen ensemble on the BET Black Girls Rock stage at the weekend.
She previously wore the dress on American Idol at the beginning of the year and got very positive feedback about it – we were just one of many gushing about it – so we totally get why she wanted to wear it again. This time around she decided to slice and dice it and wear a cropped top instead of the slightly more conservative top in a matching print.
While she totally nailed it the first time around, we don't think wearing an ill-fitting black cropped top was the right decision on this occasion. Regardless of the cropped top blunder though, she still looks gorgeous and her hair and make-up were flawless, as always. We wouldn't expect anything less from the ultimate musical diva!
Do you admire Mariah Carey's sartorial decision or should she have covered up and gone with something else? Let us know your thoughts!