Last Updated on 5th June 2016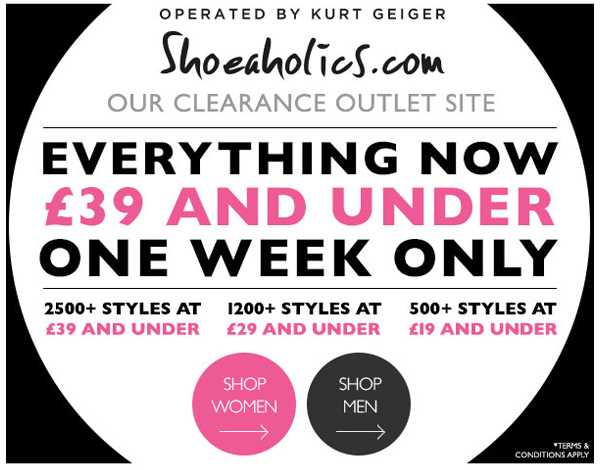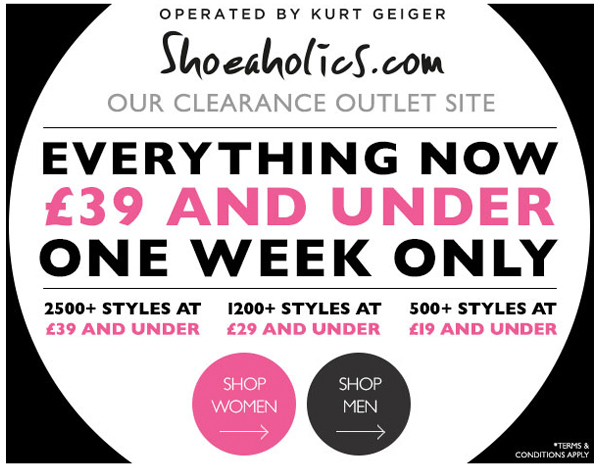 Kurt Geiger's very own outlet shoeaholics.com is having a mammoth clearout, and for one week only absolutely everything on the site is £39 and under!
Kurt Geiger is a name you don't usually associate with the word "cheap" or the phrase "£39 and under" so take the opportunity while it's here!
There are over 2,500 styles at £39 and under, over 1,200 at £29 and under, and a whopping 500+ styles that will cost £19 or less. Let's take a minute to think about that!
Let's not take too long to think though because the discounted shoes are flying off the shelves as we speak. Head to the website right now and grab yourself a bargain!