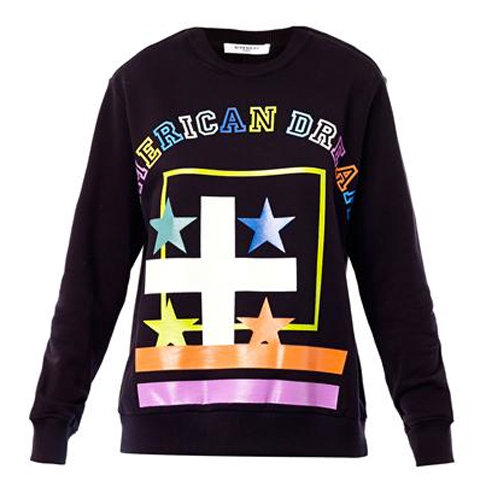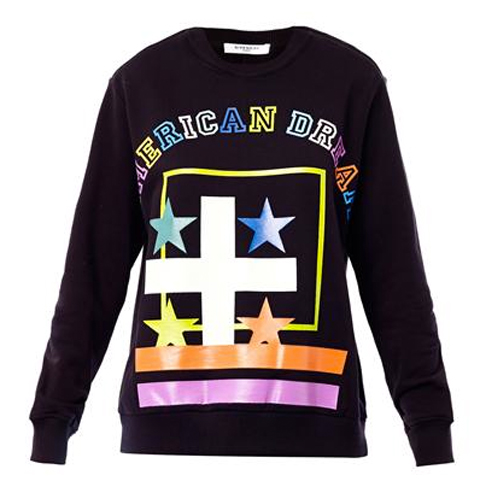 Who doesn't love to live the dream?
Today's lunchtime buy isn't focusing on just any old dream though – it's all about the American dream! And with its great fashion, culture, celebs, landmarks and more, the good old US of A is as dream-worthy as ever.
We can't think of a better way to make a style statement this autumn/winter season than with this Givenchy American dream sweatshirt. It will add instant edge and colour to your autumnal wardrobe and will help you keep out the chill without compromising on style.
We'd team our Givenchy American dream sweatshirt with a tight fitted leather pencil skirt and heels, or with skinny jeans and glamorous hair and make-up for that timeless casual chic vibe.