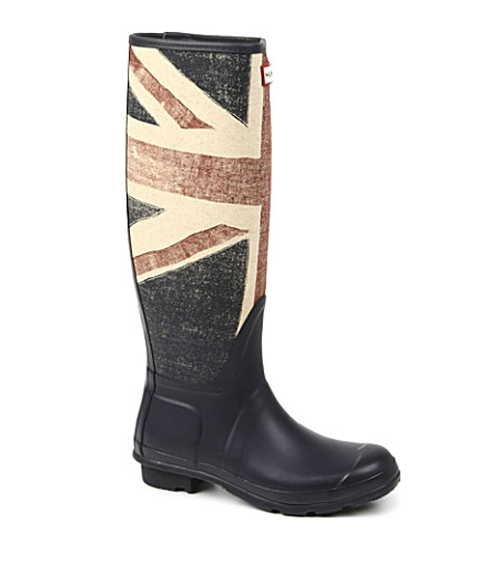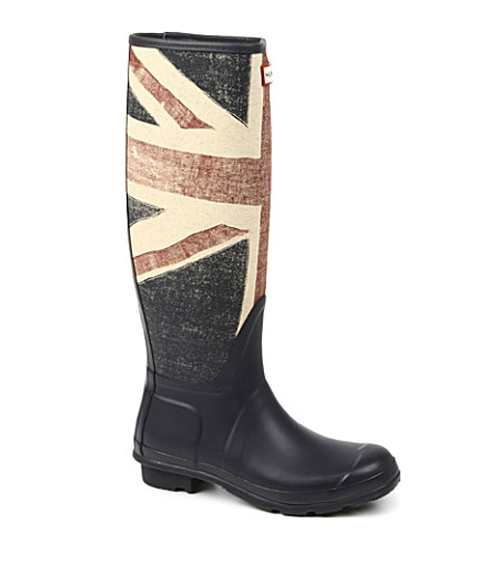 Has the birth of the Royal Baby Prince George Alexander Louis made you even more patriotic than ever? If you are a proud Brit and want everyone to know it, today's lunchtime buy is definitely for you.
We have great music and fab fashion, but what does England do best of all? Rain! Not usually something to be proud of but we reckon if you snap up these Hunter Original Brit wellies, you'll be begging for the heavens to open so you have an excuse to wear them.
The Hunter Original Brit wellies feature a faded Union Jack flag for that classic vintage look, and also come with the traditional Hunter calendared sole and a quick dry nylon lining.
Whether you wear your Hunter Original Brit wellies to walk the dog or on way to work on a particularly rainy and muddy morning, they'll definitely serve you well and make you feel like a true, proud Brit.