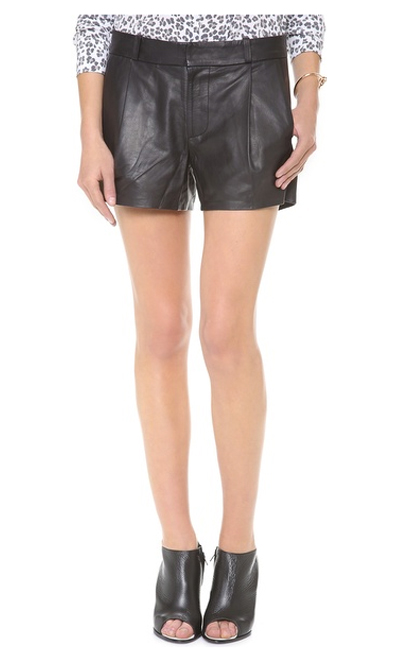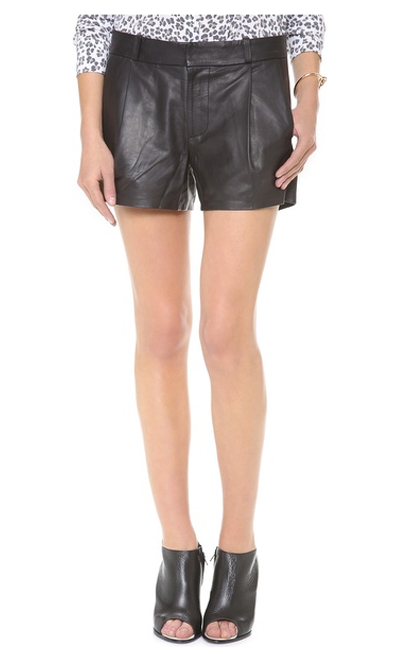 Shorts? In winter? You might think we've lost the plot, but we can assure you that we haven't gone mad. (Although even if we had, David Gandy has made it look pretty appealing so it wouldn't be the worst thing in the world!)
We really are championing leather in all its finest forms today, and these Joe's Jeans leather tulip trouser shorts are just one of the lovely leathery pieces we have our eye on this cold Wednesday afternoon.
So what makes these leather shorts so special and covetable you ask? They'll keep your posterior nice and toasty for a star (you can't really get away with wearing leather shorts in the summer – think of all the sweating!), and will also provide you with many accessorising opportunities.
Don't worry, we won't neglect the elephant in the room. We're not suggesting you tackle morning rush hour in these Joe's Jeans leather tulip trouser shorts, but we do think that, paired with a cracking pair of tights and a bold top, they will make a killer party outfit.
Perfectly acceptable to momentarily brave the chill and wear bare-legged too if you have a good winter coat to get you from your car to a nicely heated area. It's all in the planning!