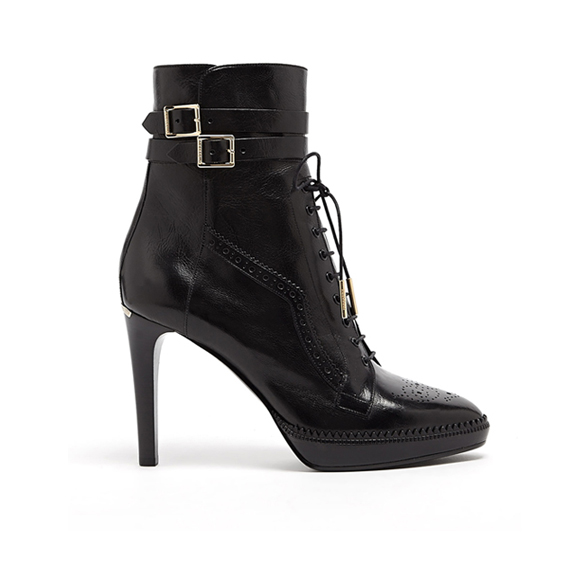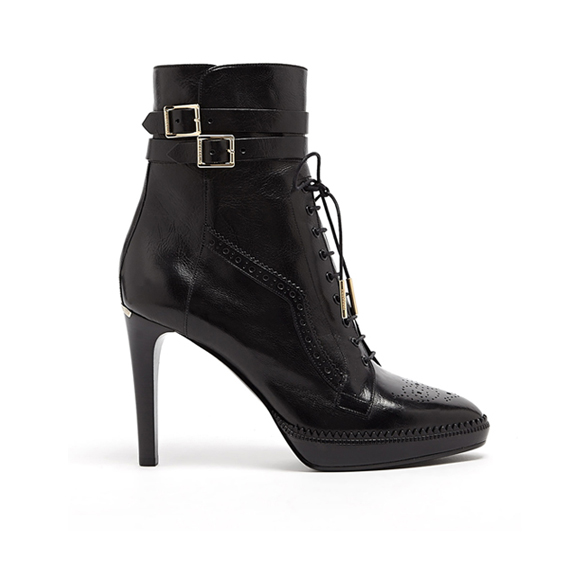 Who doesn't love boot-season?
These Burberry Manners lace-up heeled ankle boots are the very reason we love autumn/winter fashion.
Whether worn with a pair of skinny jeans and a chic blazer, under a long flowing maxi skirt, or with a short shirt and pair of chunky tights and a fab but cosy knit, you know that all eyes will be on you – well, them – regardless.
These vintage-inspired Burberry Manners lace-up heeled ankle boots tackle both punk and military trends that have been dominating the catwalks with their laces, buckles and intricate brogue detailing.
And as they are made by quintessential British brand Burberry, you know that they are of the highest and finest quality. Wearability, versatility – what more could you ask for in a high-fashion ankle boot?