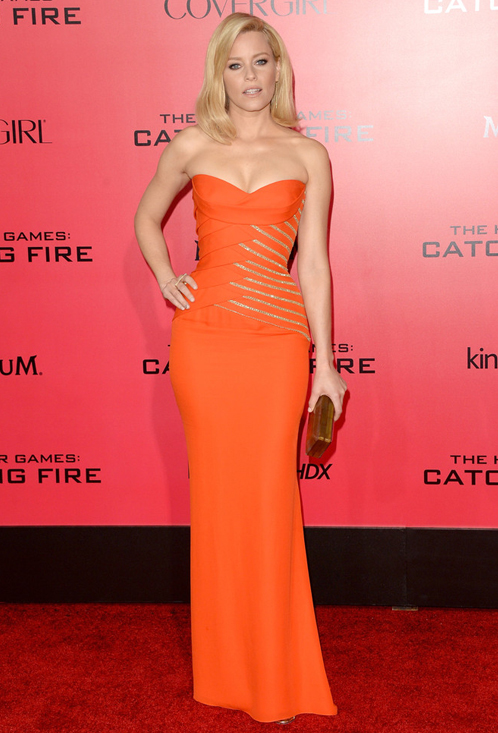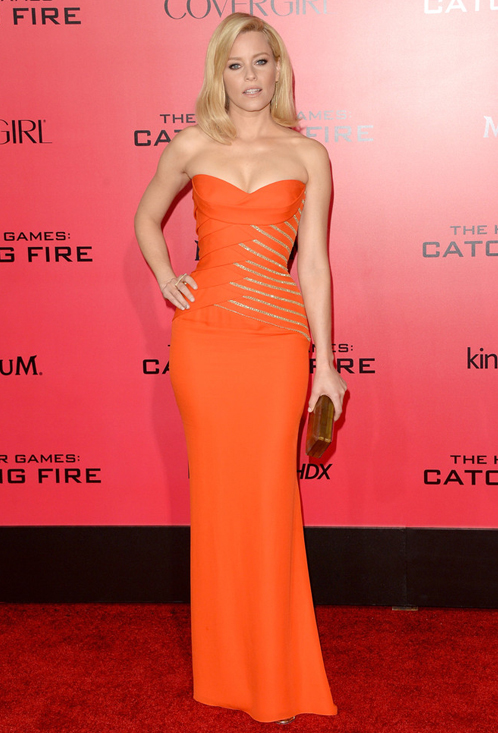 Considering the fact that she has an endless supply of Christian Dior dresses to choose from, as well as a perfect figure and an infectious personality to match, it's always going to be a hard task to upstage Jennifer Lawrence on the red carpet.
However, her Hunger Games: Catching Fire costar Elizabeth Banks is giving it a jolly good go –and we think her latest red carpet look is one of her best efforts yet!
Elizabeth really brought the colour and wow factor to the red carpet, choosing to wear a bright orange strapless floor-length Atelier Versace gown to the Hunger Games: Catching Fire Los Angeles premiere last night. We only wish the backdrop was a different colour so as not to clash with the dress!
We love her voluminous blow-dried hair, striking eye make-up and minimal accessories. This look is absolutely flawless and we couldn't fault a single aspect even if we tried.