Last Updated on 6th January 2014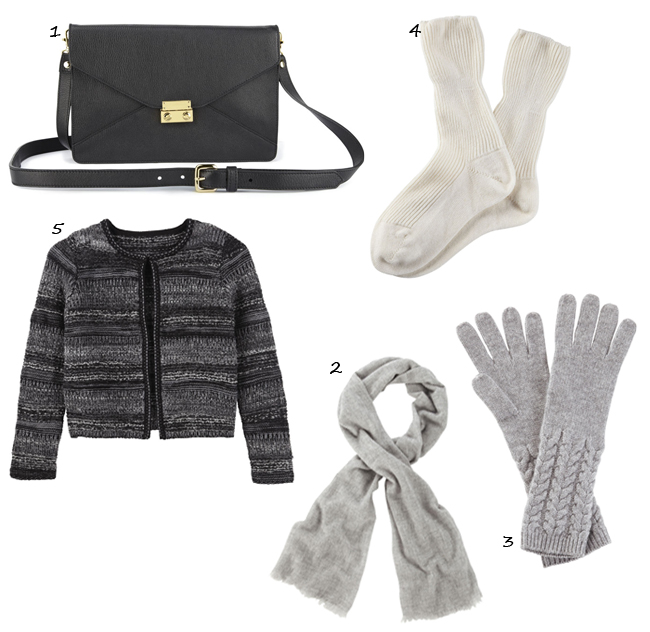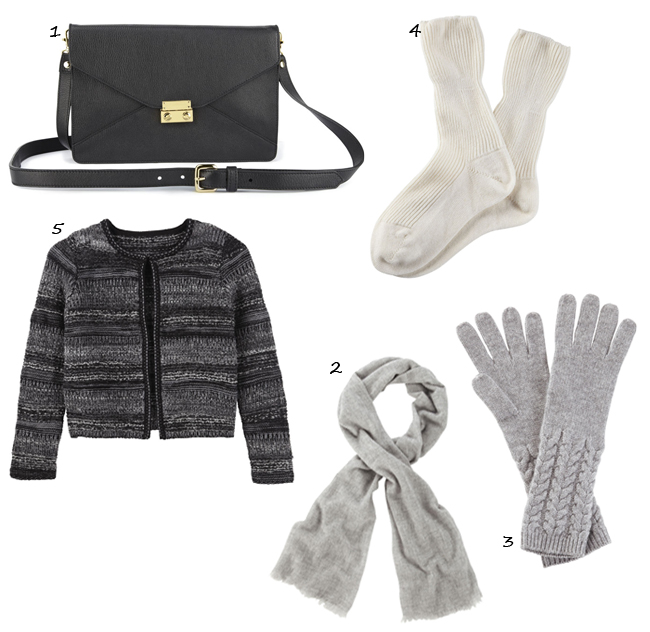 Brr! You hear that? That's the sound of your teeth  chattering! Or at least, it would be if you went out into the cold without wrapping up warm.
If you can't quite locate your emergency winter weather gear, or if the mothballs didn't do the trick and your clothes have holes in them, or if you just fancy some new winter threads, then this post is for you. Whether you want something to help you keep out the chill if you're heading out or just something to make you look and feel a little bit more glam underneath all the bulky layers, then keep on reading.
We've rounded up five of our favourite winter items from purecollection.com – your first port of call for Pure Collection jumpers; we don't like to toot our own horn but we think we've done quite well.
1. Yes a new handbag is definitely classed as a winter essential, thank you very much. Your bags that come in bright summer shades just aren't going to look right with your newly acquired winter gear are they? Exactly – we  rest our very convincing case!
2. Ensure you never leave the house without a warm, snuggly winter scarf. The white one we have selected is one of the cosiest yet most versatile scarves we have seen. Perfect for layering up with when you step outside, but also light enough  to wear bunched over a plain winter jumper. A must have if you're saving on electricity bills and don't want to crank up the central heating.
3. We don't need to convince you to invest in a warm pair of gloves; just step outside your front door for ten seconds and your fingers will bring the message home!
4. We all know that you begin losing heat from your feet, so make sure they never get cold by wearing some chunky bedsocks. A must-have purchase if you're going to rock a fierce winter boot this season.
5. Jackets don't get more chic than this Chanel reminiscent textured jacket do they? The perfect piece to wear to the office or even to the bar; wear underneath a big winter coat or even an oversized fluffy faux fur jacket to stay warm but maintain chicness.