Last Updated on 6th December 2013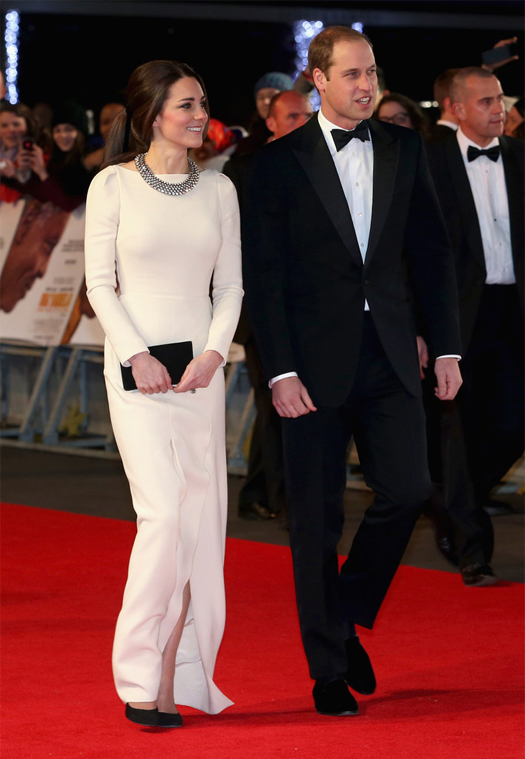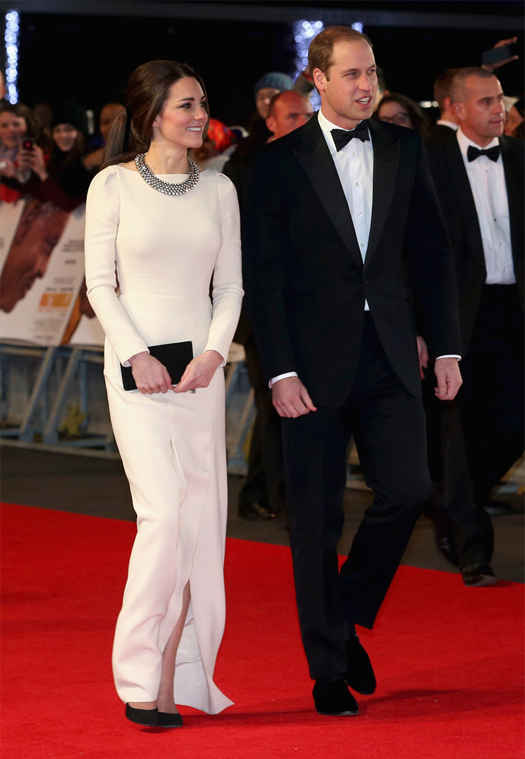 We lost a hero last night as the world found out that Nelson Mandela had passed quietly in his home at the age of 95.
The Duke and Duchess of Cambridge attended the London premiere of Long Walk To Freedom, a film based on Nelson Mandela's autobiography, unaware of the tragic news as they arrived. They, along with the rest of the guests, weren't informed of his passing until an announcement was made at the end of the film, when a two-minute silence was then held.
"I just wanted to say it's extremely sad and tragic news," Prince William said after the film. "We were just reminded what an extraordinary and inspiring man Nelson Mandela was. My thoughts and prayers are with him and his family. It's very sad."
Kate Middleton looked utterly heavenly in her floor-length white Roland Mouret gown (she previously wore it to a dinner in Claridge's last year) which she teamed with black suede Prada courts, a black clutch and a Zara necklace.  She couldn't have picked a more appropriate outfit!
RIP Nelson Mandela; you will never be forgotten!